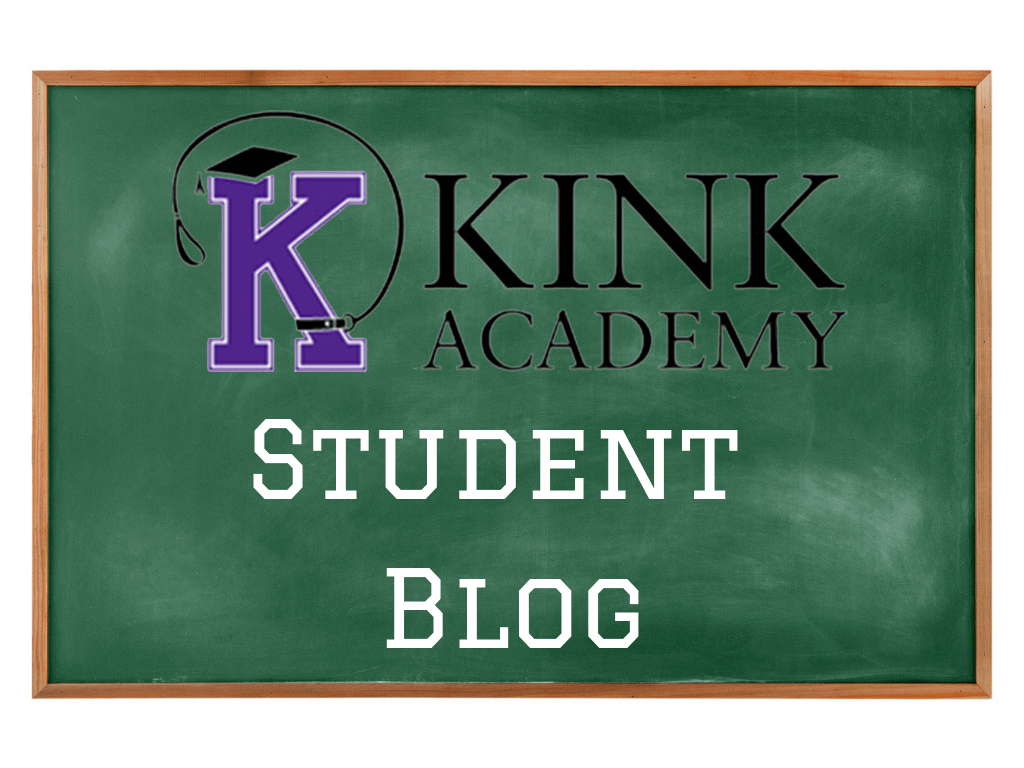 I decided today I was going to try out some anal play. To prepare myself for it, I started by viewing a few more videos that specifically had to deal with finger play and toy play.
The first video on anal fingering, is by Faye. "Faye shows how to slowly start the process, what to notice in the body language of the person being penetrated, as well as how to physically feel for the male prostrate or female g-spot." Even though in this video, Faye has a male model to demonstrate on, it does not mean that the same does not apply to women. So don't run away thinking this video does not apply to you ladies. I have had my ass fingered before, either by myself or my partner and I have enjoyed it. It is important to remember to take your time and press ever so gently. Allow the body to open up and receive you, rather than force yourself in. Start small at first, only using one finger and slowly upgrade to more. Please also remember that once a finger has been inside an ass, it should not go inside the vagina! You are asking for a lot of hurt! Make sure to wash your hands thoroughly or wear a glove instead!
The second video, also by Faye, is about anal play with toys. This video, out of all of them, interested me the most. I am trying to build myself up to anal sex. I figure the best way to do that, is by slowly working my ass to larger sized objects. Again, in this video, Faye uses a male model, but don't shy away ladies. Everything she talks about applies to us as well (except the prostate of course). In the video, "she starts with how to slowly introduce a vibrator with a teasing and penetrating method and then shows off the many ways to hold and 'use' the sex toy to stimulate the anus." As I am writing this, I am doing my own ass training. When I began writing this, I was wearing my small njoy pure plug. A few minutes later, I changed to my medium and now, if you'll excuse me….. I am now wearing my large plug. The problem for me isn't having large objects in my ass, it's having to hold my anus open around large objects. Does that make any sense? The anus has 2 muscular rings. One is controlled by the body and the other can be controlled by you. These rings have one job, keeping your anus closed. So it's no wonder that it can be very difficult to ask these same muscles to remain open around a thick object and be comfortable while doing it.
Let's get to the toy playing. I first removed my large plug and actually tried inserting one that was around the same size but textured and made of silicone instead of steel. I could not get that sucker to slide in so I tossed it aside. The second toy I tried was my Lelo Liv. It's thin, so I thought I'd start there first. It slid in with no problems. It was quite comfortable even. My next try was with the njoy pure wand. Since it is made of steel and I was already well lubed from the last toys, a slowly pressed the larger end of the pure wand into my anus. There was a little resistance at first, but the smooth steel slid nicely inside. Once inside however, I felt that the large bulb of the wand was not to my liking so I eased that toy out. At least I had gotten it comfortably in. Now came the dildo. It's almost as large as Sylvanus's cock. At least it's shaped very much like his cock. I slowly pressed the dildo in and was met with much painful resistance. Ok… I was doing something wrong. I took some time, tried to let it ease in, but again I was met with a sharp pain. OH! Perhaps more lube? I added a lot of lube and tried again. I was met with the same sharp pain and above that, I was starting to feel like I needed to poo. Of course, I didn't have to, but this is my body's natural reaction to the situation.
I took a break for a little while and reinserted my large plug. I then decided to try a different dildo. One that was thinner and curved. This one slid inside with very little resistance. Hmm… so do I prefer curved objects in my ass? My plugs are curved and so is this dildo?
Ok, let's try the other dildo once more. I lubed up the large dildo and gave it one more shot. Again I was met with the same sharp pain, but I decided to just push through and in another second, the head of the dildo made it past my anus and inside my ass. Once inside, I felt quite fine. Apparently, my ass does not like large cock heads, but once they get past that point, I felt fine. There was no pain as I pumped the dildo back and forth. I will say this, because I felt pain with the insertion of the dildo, it would not be wise to thrust this dildo in and out of my body. Instead, the dildo, or cock, should remain inside my body for all thrusting. I also felt some discomfort during removal of the dildo.
I learned a lot while watching these videos and applying them to my ass play. I learned what my body prefers and what challenges it. Also, it is perfectly normal to have a little bit of blood after anal play. After all, you did just irritate your anal walls. Men with small cocks would feel great in my ass. Unfortunately, my husband is blessed with a nice thick cock that scares my ass, but my pussy adores! Can't win em all. Perhaps the more I play with these larger toys, the more my ass will adjust and the less it will hurt?
Oh and just for fun, here's a pic of the naughty school girl hard at play studying!