Thanks for Your Support
Become a member or log in to watch this video.
---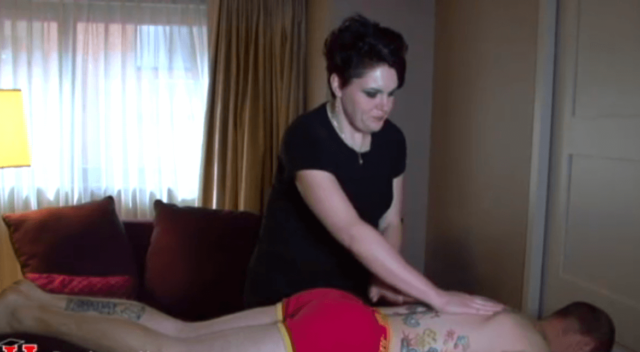 Bettie Rage starts showing the actual techniques of massage with these two videos. After a reminder to make your partner comfortable and recommending some lubrication, she goes into detail of how to use Swedish techniques such as 
effleurage
 and 
petrissage.
Bettie talks about both partners' bodies, recommending ways to move to make the massage enjoyable for everyone.
Sensual Massage for Couples
Sensual Massage for Couples: Techniques, Part 1