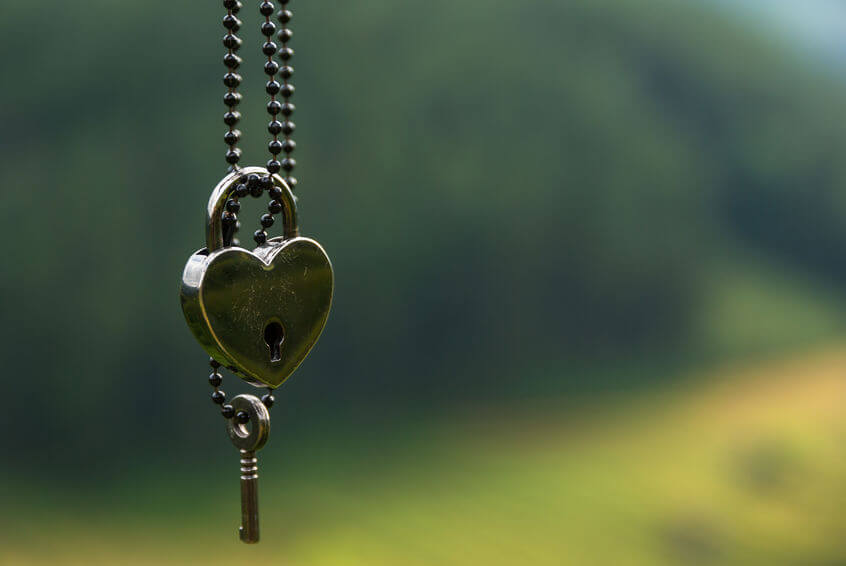 In a world so technologically advanced, instant gratification has never been so rife. With a few taps on a smartphone, you can almost have anything you please in a short amount of time.

But where's the fun in that? Think back to a time when you simply could not wait for something – be it a birthday, a holiday overseas, or a pair of black leather boots you'd had your eye on. The build up, excitement and suspense itself is part of the journey, wouldn't you say?

Which is why some singles and couples have taken quite a liking to the notion of chastity and orgasm denial. So, what's up with that?

Chastity is the practice of wearing a cage or belt around the genitals so that the wearer cannot participate in masturbation, sexual acts, or intercourse. To be in chastity takes an immense amount of willpower and trust, but is yet another way in which a dominant and submissive enjoy their relationship together.

So what is a chastity belt? In short, it's a locked device that covers the genitals. And when worn by a submissive, their dominant (known as the "keyholder"), has full control over the submissive's sexual gratification. The dominant has the power to decide when, how, where, and how often the one in chastity is granted sexual release.

The practice of wearing a chastity belt and or delaying one's sexual release can be either short term or total. Short term is when a dominant has ultimate control over their partner's orgasm or denying orgasm altogether, while total sexual denial would be wearing a chastity belt to avoid all stimulation.

A chastity belt can be worn by anyone. For those with a penis, a cage or horizontal band that shields the entire penis is worn, and for those with a vulva, a band that sits around the waist and fully covers the vulva and vagina.

The main purpose of wearing a chastity belt is to practice orgasm control and denial. This is yet another aspect in the relationship of a dominant and a submissive, and is an intense form of power play that brings mental and physical stimulation to both parties. The keyholder finds pleasure in being control, while the submissive proves their absolute trust and loyalty to the keyholder.

Wearing a chastity belt can be used as a form of punishment or delayed satisfaction during play time. A dominant could enjoy teasing their sub, or perhaps bringing the sub to near-orgasm (edging), and then denying sexual release. But how does the submissive benefit from all of this?

Aside from the fact that the submissive can display their unequivocal devotion to and eagerness to please their dominant by participating in chastity and/or orgasm denial or delay, the submissive will also benefit from this practice due to the fact that, when an orgasm is held off for as long as possible, there is heightened anticipation and arousal. This leads to a seriously strong and powerful orgasm. In this way, an orgasm is seen as a reward.

Additionally, the submissive who experiences orgasm denial or delay is able to feel every sensation in the body intensely. It's almost like a special version of sexual mindfulness – and let's be honest, we could all do with a little more mindfulness in our lives.

So, are you interested in practicing chastity or orgasm delay or denial with your partner? You're in for some seriously good fun, full of sexual build-up, power play, intense stimulation, and ultimately, a very delicious orgasm. Enjoy it!

Helena is a sex-positive copywriter from South Africa with extensive copywriting experience in the adult industry. Currently living her dream traveling the world while writing, Helena is a passionate artist and dreamer.