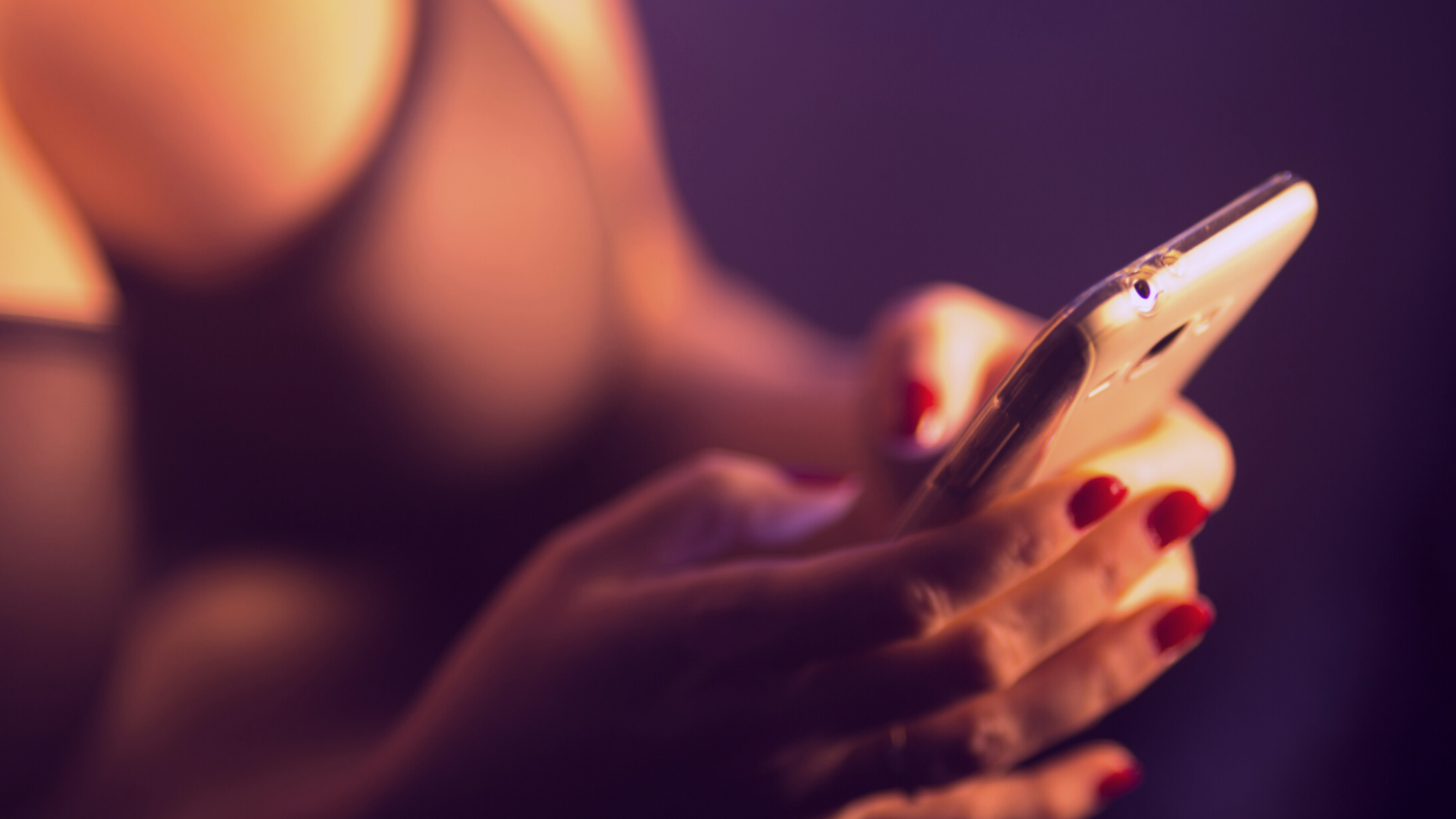 Social distancing is hitting everyone hard. In the kink community, we've seen our parties and events canceled, and many of us are cut off from our play partners. Luckily kinksters are also creative, and we've still got a lot of tools at our disposal for staying connected. 
While long distance play might not be your first choice, you may be surprised at how hot it can be. In fact, some forms of play even benefit from a bit of extra distance, and from some time alone. If you already play with power exchange, playing over a distance can help strengthen those dynamics. And if you're not used to power play, now might be a great time to start. 
One great way to play with power is by giving or receiving assignments. Assignments that take a bit of time to complete are ideal as they extend the amount of time that people feel connected, while being flexible enough to work around any other responsibilities. 
When I'm giving assignments, I love to ask for sexy pictures or selfies that have a story behind them, or that evoke a particular tone. I especially like to ask people for pictures that evoke a sense of vulnerability. This is open to interpretation so that it makes the person put thought into the project. 
I also love giving writing assignments. I'll ask the other person to write out a scene for us to engage in the next time we're together, or to write out a fantasy they'd like to try. This task works well for a number of reasons. For one, it means that I'm not responsible for all of the ideas! Often all the creativity falls to the person in the top of Dom role, and I like to find ways to share that responsibility. It also helps build excitement of something to look forward to — which is especially important now. 
Playing with orgasm control can work in both real time or as an assignment — or my personal favorite, as a combination of the two. Try giving someone the assignment to edge themselves a certain number of times and to keep track of the process and report back. If you want to be entirely hands off, you can simply tell them how many times they need to edge before they're allowed to orgasm. My preferred method is to give the edging assignment leading up to a phone call or video chat. I like the other person to already be on edge before we even begin talking. 
On video chat you can give instructions for how someone is supposed to touch themselves, and when they need to stop. This is especially fun if someone is already wound up, and if they have to beg you for an orgasm. 
This can also be fun over the phone. Giving instructions and listening to someone edge before they're allowed to orgasm. With this dynamic I like to get myself off while they listen, with the understanding that they're not allowed to come before I do. Knowing that someone is waiting on my pleasure is an incredible turn on. 
Remote and app controlled toys can level up your phone or video distance play. You can control internal or external toys so that you're in charge of someone's level of pleasure and stimulation, almost like you were there in the same room. 
Still need more ideas? You can multi task by giving your partner the assignment of researching ways to play long distance! Have them check out KinkAcademy.com if they're looking for somewhere to start. Then they can present three ideas for you to choose from (and save the other two for later.) 
However you choose to play long distance, remember how erotic anticipation can be, and use that in your favor. And even when we're back to play parties and dates as usual, try these techniques for raising the stakes between get-togethers. 
Stella Harris  is a Certified Intimacy Educator and Sex Coach, who uses a variety of tools to guide and empower her clients and she teaches everything from pleasure anatomy, to communication skills, to kink and BDSM. Stella teaches at venues and conferences across the country (and Canada!) while maintaining a private practice in her adopted hometown of Portland, Oregon. 

Stella's first book, Tongue Tied: Untangling Communication in Sex, Kink, and Relationships was published by Cleis Press in September 2018 and she's currently working on a new book for Cleis, all about threesomes. Learn more at www.stellaharris.net or follow @stellaharriserotica on Instagram.