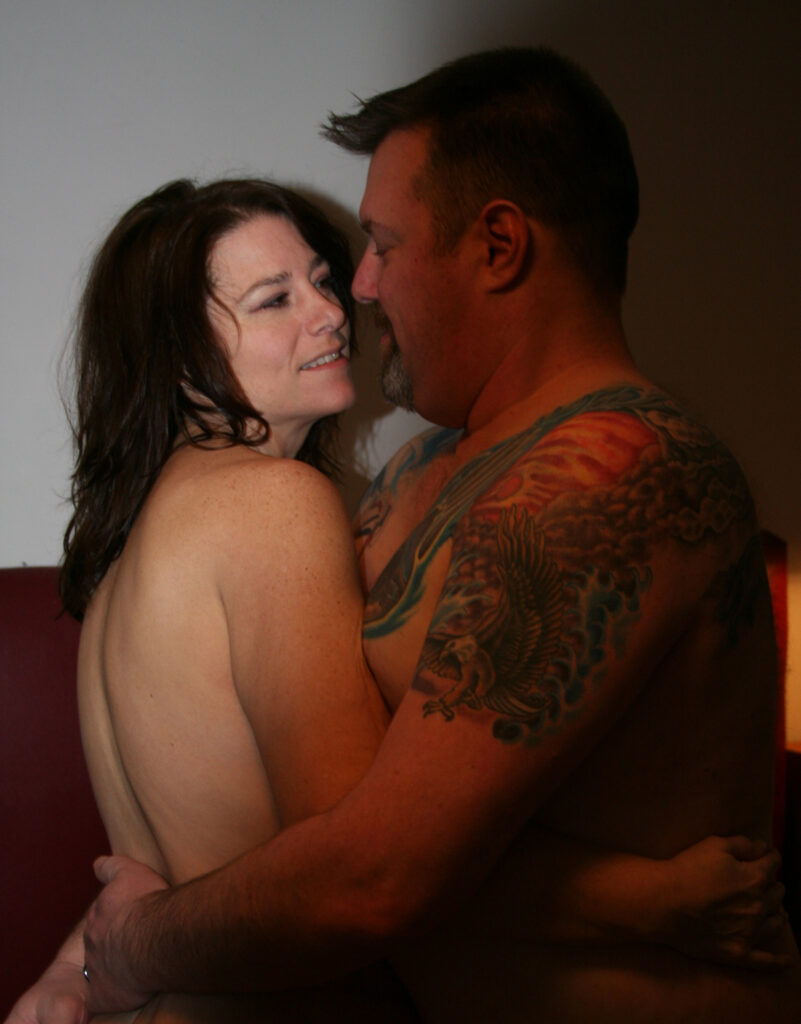 Business/Group
A.I.S. - Adventures In Sexuality, LLC.
Barak is a wickedly perverted, poly, semi-het, sadistic quasi-Dom, who never takes himself too seriously. He has been presenting and formally teaching within the vanilla arena as a medical professional, safety officer and rights activist for over 17 years. He is currently exploring his blend of spirituality within his SM and is always planning, plotting and pontificating their future goals.
Sheba is a poly, bisexual, spoiled rotten slut. She enjoys being treated like a princess and can be a royal Brat sometimes. She loves to play, but is also an activist, author, community leader, and educator. She has shared her knowledge and experience with groups and at events around the country.
Combined Bio
Barak & Sheba are pansexual, polyamorous, married partners who reside in Columbus, Ohio; with some gigantic cats. They are Contributing Authors for Sexis Online Magazine and have written numerous short stories and essays on Polyamory, Kink, and Sacred Sexuality. Traveling around the country, they present classes for Kink, Leather, and Vanilla audiences. On the first Monday of each month, you can hear them talking about all forms of creative sexual expression on BS'ing with Barak & Sheba hosted by the Erotic Awakenings Podcast network.
Experience
Together they are the founding members and owners of Adventures in
Sexuality (AIS), a fun, frolicking, PanPolyBSDM/Kink group in Central
Ohio. Through AIS they are Coalition members of the NCSF (National
Coalition for Sexual Freedom) are active supporters of The Sexual Assault
Response Network of Central Ohio (SARNCO) and the Buckeye Region
Anti-Violence Organization (BRAVO). They currently promote Pansexual
BDSM Educational Events in Central Ohio - including the Central Ohio
Perversion Excursion (C.O.P.E.) and Winter Wickedness.