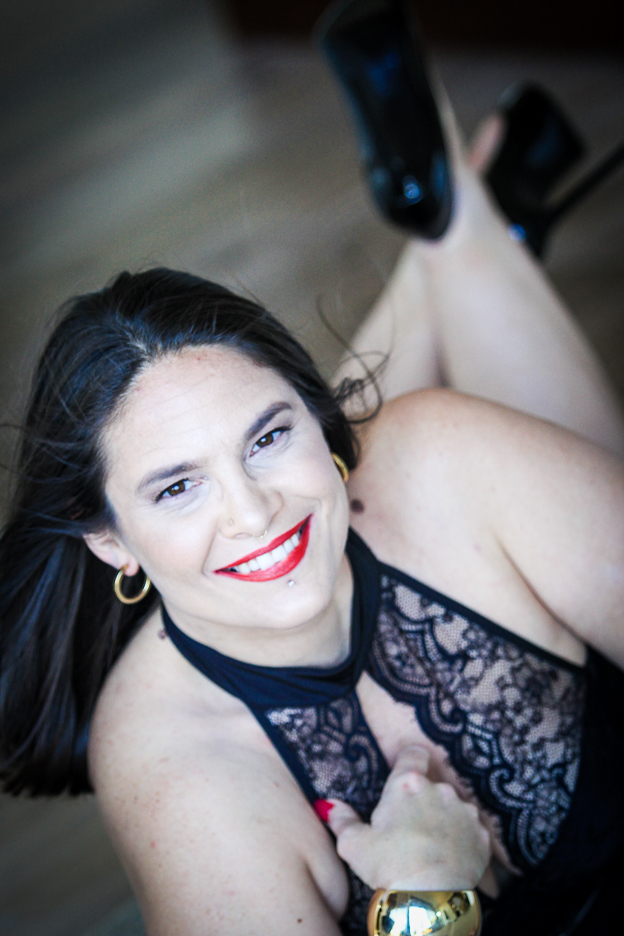 Conscious Relationship & Intimacy Coach, Certified NeoTantra Educator & Co-Founder of Sarasa Tantra
Business/Group
Jewel in the Lotus Coaching & Sarasa Tantra
Location
Oakland, California
Caroline Carrington is an internationally acclaimed NeoTantra Educator and Conscious Relationship & Intimacy Coach inspiring people to live empowered lives across the US and around the world. She expands people's experience of pleasure, intimacy and connection through relationships, energy play and dynamic and erotic meditation.
Caroline grew up in Cape Town, South Africa and has lived all over the world including London, Australia, and New Zealand before moving to the Bay Area in 2006. Her curiosity-driven passion for travel has fueled her exploration of cultures and lifestyles around the world. Caroline is LGBTQ-friendly and breaks down the traditional gender stereotype roles of masculine and feminine often upheld in the NeoTantra world. Caroline loves building bridges between communities in the realms of NeoTantra, BDSM, Polyamory, and Bhakti Yoga. She welcomes the sacred back to sexuality and celebrates even the seemingly profane as sacred. Caroline is passionate about walking NeoTantra out of the bedroom and into the world.
She teaches sold out workshops and retreats:
NeoTantra teacher training Sarasa Tantra: Group Facilitator Training
Caroline Carrington Mentorship Program
NeoTantra Retreats
Exploring the G-Spot & Female Ejaculation
Pleasuring the Penis: Mind-blowing Techniques of Erotic Massage
Legendary NeoTantric Rituals
Unique fusion of sacred kink and NeoTantra in her Black Diamond Ritual
Caroline has taught at Symbiosis Gathering of 15,000 people, Dark Odyssey, SoulPlay, Folsom Fringe Festival and performed with world-renown rope artists at Folsom Street Fair. She is passionate about rope, ritual, mantra and of course NeoTantra.
Caroline is available for private sessions, experiential workshops and personalized intensives. Learn more at www.JewelintheLotusCoaching.com and www.SarasaTantra.com.
Specialties
Full Body Bliss private sessions
Life changing retreats
Sensational workshops
Mindblowing pleasure
Quadrupling the length of your orgasms
Sexual Empowerment
Conquering premature ejaculation
Overcoming erectile dysfunction
Ejaculation choice & mastery
G-Spot activation & female ejaculation
Sex magic to create the life of your dreams
Prostate pleasuring
Chakra focused hands-on energy work
Healing of past trauma
Erotic meditation
Certifications & Degrees
Releasing Trauma and Restoring Connection - Peter Levine (CIIS)
Certified Tantra Educator - Charles Muir & Leah Alchin (Source School of Tantra Yoga)
Beyond Tantra: Integrating Science, Spirituality & Sexuality (Margot Anand)
Urban Tantra Professional Training Program - Barbara Carrella
Tantra Mantra Retreat - Deva Premal & Miten (Osho style Tantra)
Self Discovery Energy Classes - Norma Ramos & Lynda Caesara (4 Years)
Reaching & Holding Energy Classes - Norma Ramos & Peter Sandhill (2 Years)
The Radiance Sutras: Vijnana Bhiarava Tantra - Dr. Lorin Roche
Kirtan Camp (Bhakti Yoga) - Jai Uttal, Nubia Teixeira & Daniel Paul
River of Sound India Yatra (Sanskrit & Tantra of Sound) - Gina Sala
Science & Mindfulness - Dr. Shauna Shapiro
Hands on Prostate Pleasure Coaching - Charlie Glickman
Coach MBA Live with Jack Canfield
Relationship 10x Live - Reid Mihalko
Love, Intimacy and Sexuality - Human Awareness Institute (HAI)
Tantra Yoga (Asana & Pranayama) - Pedro Franco
Sacred Paths to Tantric Bliss - Evalena Rose (6 month immersion)
Rope Dojo - Midori