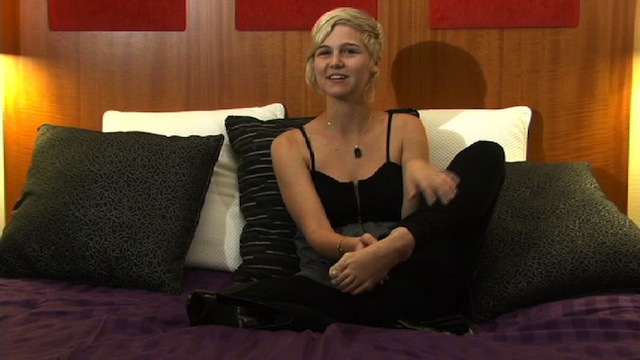 sex educator, performance artist, writer, trouble maker
Location
San Francisco, CA
Chloe Camilla is a queer femme-inist sex educator, sex worker, performance artist, model, and writer. As a Phi Beta Kappa pervert who has won awards for her work in sexuality (in both the academic and porn worlds), she enjoys sharing her knowledge with learners of all ages. Stilettos, glitter, consent, kink, and fierce politics get her off.
Specialties
Chloe would be thrilled to perform or present at your university, social center, adult toy store, autonomous space, dungeon, or party. She's also available for acting and modeling gigs, but generally doesn't do trade for content work. Check out her website for a list of workshop offerings and for upcoming events. www.chloecamilla.com
Experience
Chloe has taught workshops and courses to learners of all ages nationwide. She earned a BA in Communications Studies and Sexuality Studies and has professional training in the fields of sexual health, sexual education, arts education, and ethnography. She has taught sex ed workshops at places like the Citadel, Folsom Fringe, and Pure Pleasure, has presented workshops on topics from sexual assault and polyamory/nonmonogamy to collaborative organizing and social justice at colleges and high schools, and has taught courses on performance for social change. Chloe has also trained medical, nursing, and physician assistant students on gynecological exams, sexual history taking, and sexual health education.