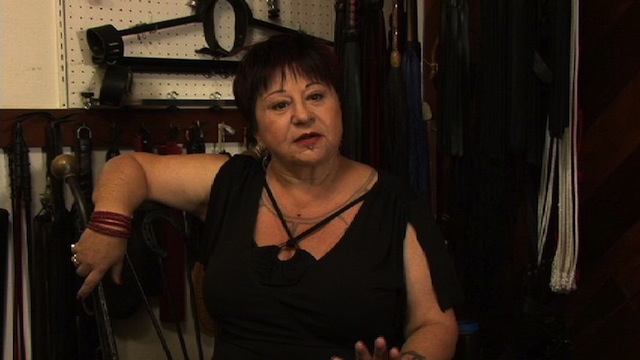 BDSM educator
Business/Group
Creator of the Academy of SM Arts and Erotic Dominance Intensives Weekends Cleo Dubois Academy of SM Arts
Location
San Francisco, CA
BDSM is my lifelong passion. I am a versatile Dominant Woman, a caring skilled sadomasochist and a ritualist. I know that consensual erotic power play is often be a valid path to self-discovery, intimacy and healing. Starting in the 1980s, I participated in many Leather Conferences and BDSM educational groups and developed a voice as an ethical kink presenter. In 1995 I founded the Academy of S/M Arts. In 2002 I offered the first 'Erotic Dominance Intensive for Women'. I now hold weekend Intensives several times each year at the San Francisco Citadel, along with co-instructors Eve Minax and Selina Raven, for 'Dominant Women/Men and Those Who Switch'.
My award-winning docufilm 'The Pain Game,' is noted for its authenticity in embodying the spirit of connected SM play and has become a classic. I also produced the video docu-drama 'Tie me Up' and am published in many non-fiction lifestyle books starting with the ground breaking anthology 'Different Loving'. I also appear in numerous online zines and kinky blogs. In 2008 I had the honor to be a Leather Marshall for the LGBT San Francisco Parade and become part of the Living Leather heritage of the SWLC. Want more? Visit www.sm-arts.com for videos clips, podcast, articles and details on Weekend Intensives, private consultations and couple guided play. I do believe in the magic of connected loving hot BDSM and keep a sense of humor about it all!" " – In office or by phone: Personal consultations for new comers to the scene,Tops, bottom, switches of al genders, ages and orientations from curious to seasoned players with questions.
– In person, in my dungeon: Your initiation as a sub, or bottom, alone or with your partner as me as your guide
– In person and in my dungeon: Coaching couples, 3 hour guided play sessions focusing on both partners enjoyment of their play
– Erotic Dominance Intensive weekends for Dominant Men, Women and Switches. Immersion small group hands-on Attend alone or with your partner.
I am direct, very skilled and look for that hot park in all consensual play SM, fetish or role-play. Increasing your confidence and enjoyment is my goal
Specialties
Helping you embody your dominant or sub persona, negotiating for parity with your partner, setting and developing your scene in the moment, flogging, caning, play piercing, NT, CBT, psychological Top games, ritual and the spirituality of connected erotic power exchange."