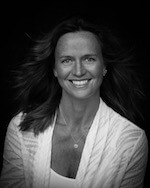 Somatic Sex Educator | Core Erotic Blueprint Coach
Business/Group
Embody Pleasure | Feast In The Sensual
For 20+ years I have been working in the field of personal development, experiential education and wellness. Healing, growing, expanding, and simply being curious about what is possible should also extend to our sexuality, don't you think?! My dive into the field of Sex Education began in 2013, when I began working with Jaiya. Soon after, I trained with Jaeleen and Eve Minax, the creators of Bondassage. I work with individuals and couples, and also certify other Practitioners in the exquisite art of Bondassage. I am also a certified Somatic Sex Educator and Sexological Bodyworker. In 2017 I became certified as a Core Erotic Blueprint Coach, as created by Jaiya, and in 2018, in the field of scar tissue remediation.
Specialties
Healing, Exploring and Expanding in our sexual expression. I work especially with individuals and couples that are new to the field of kink, power dynamics, sensation play, and other expressions of adventure, play and turn-on. For "connoisseurs", I offer a more sensual side of Kink. I am a Bondassage Trainer, and love working with individuals and couples of all orientations. As a Core Erotic Blueprint Coach, I can assist people in discovering how they are "erotically wired": Energetic, Sensual, Sexual, Kinky and Shapeshifter. I work with adventurous couples and individuals to expand their sexual vocabulary so that they can create confidence, connection and playful pleasure.
Experience
I work within various containers and capacities, depending upon the goals and objectives of my clients. I work with individuals and couples of all genders, orientations and sexual preferences.