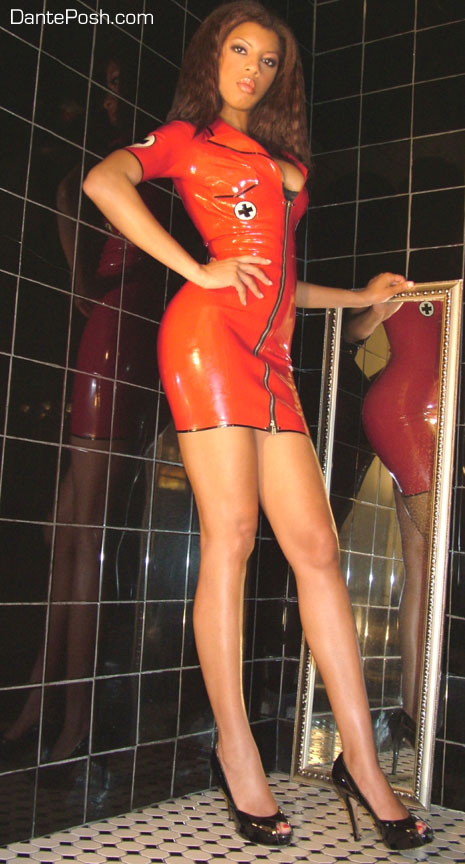 Fashionable Sadist and Fetish Maverick
Location
New York City/North NJ and Berlin, Germany
Dante Posh is a noted Black Domina, Fetishist, 'Top', Sadist, mummification
'artist/top', exhibitionist and fetish model based in the North New Jersey – New York City Metropolitan area.
As an educator, Dante Posh has presented at events and for organizations such as FetishCon 2008, Kink in the Caribbean 8 and 9, and DomSub Friends. She has also presented at private commercial dungeons and 'hen parties' in Manhattan, New Jersey and in Berlin, Germany. Dante Posh enjoys being able to present on subjects that she has an interest in and can provide her personal insight on.
Specialties
Medical Play, mummification, clothing fetishism, corporal/impact play, cbt/nt