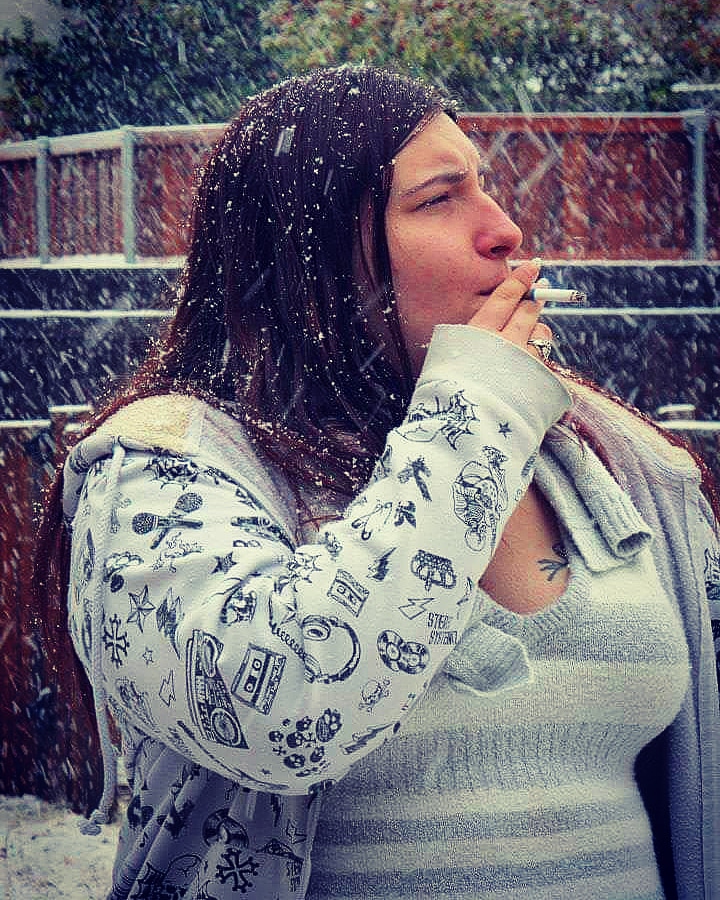 Devyn Stone
Devyn Stone A.K.A. SirHorror is a transgender dominant leatherman. He is a mental health and LGBTQ+ advocate and BDSM educator. His passions include; protocol, authority transfer, organization, gender and negotiation.
Devyn has actively practiced polyamory and authority transfer since 2004. Today he lives in Dallas, Texas, with his property840 that is unquestionably devoted to his will and serves as his useful object.
Devyn is the Founder and head of The Butterfly Effect, a DFW based queer leather family. His family runs the DFW munch Pragmatically Kinking where members discuss the practical aspects of BDSM.
Specialties
Gender
Negotiation
Authority Transfer
Knife Play
Consent/Responsibility
Extreme Edge Ownership
Certifications & Degrees
N/A
Experience
COMMUNITY CONTRIBUTIONS
The Butterfly Effect DFW - Founder - 2016 - Present
Leaf and Leather - Co-owner - 2016 - Present
Pragmatically Kinking - Owner - 2014 - Present
South Plains Leatherfest - Volunteer - 2020
Creating Change - Host Committee, Recovery Lead - January 2020
Sanctuary Dallas - Volunteer - 2013 - 2016
TNG Clinics - Organizer - 2016
TNG DFW - Leader - 2015/2016
Dallas Girls of Leather - President 2015
Beyond Vanilla -Volunteer - 2015
Oklahoma Ms Leather - Cigar Server - 2015
Bondage Expo Dallas - Volunteer - 2014/2015
Beyond Vanilla - Cigar Server - 2014/2015
South Plains Leatherfest - Cigar Server - 2014/2015
Dungeon in the Woods - Event Coordinator - Nov 2014
Dallas Girls of Leather - Vice President - 2014
Bridging the Slash - Volunteer - 2013/2014
PREVIOUS PRESENTATIONS
​
Wicked Grounds - April 2020
Maison de Beast - March 2020
Ravn's Nest - February 2020
Ravn's Nest - October 2019
Apex Con Denver - October 2019
Rebooted Revamped - September 2019
The Hangout - June 2019
The Journey Conference - August 2019
East TX TNG - June 2019
Panelist - TNG DFW - May 2019
Oklahoma Leatherfest - April 2019
Kink or Bust - April 2019
Panelist - Pragmatically Kinking - 2018/2019
HOME - January 2018
Freaky First Friday - May 2016
CCK Exploratorium - June 2014