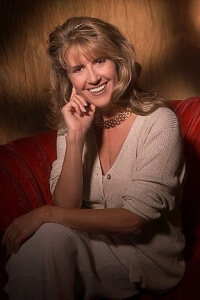 Clinical Sexologist and Master Sex Coach
Business/Group
The Institute for Sexual Self Realization (ISSR); and Sex Coach University
Location
Los Angeles and globally via Skype
Patti Britton, PHD, MPH, ACSE, ABS, ACS, FAACS, MSC
Dr. Patti Britton is a nationally board-certified Clinical Sexologist and world renown Master Sex Coach, she's the author of hundreds of articles and four amazing books, a popular speaker to the masses and a seasoned pro to her peers, a cyber-diva on sex, as the original sexpert for iVillage.com, and host of her own websites and 35+ DVDs about sexuality. Her media record speaks for itself—appearances on over 175 television shows, such as "Montel", "Hard Copy", UPN, History Channel, "Sexcetera", CNBC, and CBS News; and as the featured guest on 200 interviews for live talk and news radio. She's a darling of the print media, with over 200 quotes in pop magazines, including weekly requests for her wisdom in Cosmopolitan, Men's Health, Women's Health, WebMD, AOL Health, and more. Plus she's been that sassy monthly columnist for Penthouse Forum.
Dr. Patti is the very top leadership in the field of sexology: Dr. Britton possesses a Ph.D. and Masters in Public Health, both in Human Sexuality. Dr. Patti is a Master Certified Sex Coach. She has stellar credentials including Past-President of the American Association for Sexuality Educators, Counselors and Therapists (AASECT); Clinical Fellow, American Academy of Clinical Sexologists; Diplomate, American Board of Sexology; AASECT Certified Sexuality Educator; Lifetime Member of the American College of Sexologists; Member of the Society for Scientific Study of Sexuality; Associate Professor of Sexology, for the Institute for the Advanced Study of Human Sexuality; and is Director/faculty for the Sexuality Certificate Track at the Chicago School of Professional Psychology/Westwood. In her capacity as professor she has also chaired approximately 20 doctoral dissertations and serves as the expert reader for many more. She has a private practice in Los Angeles and leads couples' workshops at charming resorts in Las Vegas and in California. Dr. Patti is co-founder of SCU, the world's premier credentialing and training institute on sex coaching.
Dr. Patti believes that women and men have a divine birthright to experience their sexual power, eroticism and ultimate pleasure.
Each year Dr. Patti conducts 5-10 professional trainings, an average of 6 major consumer events, participates in 100+ national magazine/news interviews, speaks on over 10 major radio shows, and appears on-camera for television, documentaries, Webcasts and instructional DVD programs for couples' sensual enhancement.
Specialties
Sex Coaching private sessions for anyone with a sexual concern--males, females, couples of any sexual orientation and lifestyle; professional trainings in sexology; mentoring for professionals; Certificate training programs in sex coaching