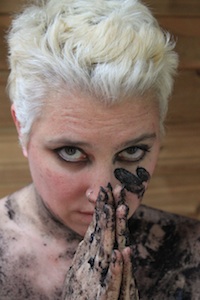 CEO & Sex Maven
Business/Group
WholeSexLife
Evoë Thorne is the co-founder and CEO of WholeSexLife.com. She has five beautiful, brilliant children and is in love with two very different but equally wonderful men. Evoë is kinky with a passion for all things bondage and CBT – approaching sex with the curiosity and dedication of a scientist and the creativity and spontaneity of an artist. She is truly a sensualist and can enjoy a meal almost as much as sex.
She has a bad habit of blogging her sex life and she wants to change the world. One orgasm at a time, if she has to. But wouldn't it be better if we all came at once?
Specialties
Polyamory, relationships, reading, gender bending, cooking, sex education for teens and adults, consent, masturbation, getting dirty, orgasms, writing erotica and poetry, photography, nudity, activism, communication, hiking, eradicating sex abuse, mental health issues and sex, cock and ball play, science, female ejaculation, bondage, spanking, power dynamics, spirituality, flirting, and teasing.
Experience
Sadly, Evoë has learned most everything the hard way, but she loves sharing that knowledge.