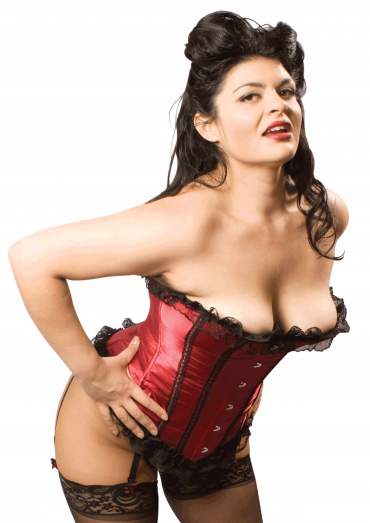 Goddess Helena only stopped playing Mommy to her dolls when she became sexually active. Helena's unsuspecting boyfriends and girlfriends quickly took their place as her play things and she's never stopped dressing, painting, nurturing, disciplining, and generally fawning over those she adores. Helena's been sharing her humorous and queer perspective on sexual health, desire, gender and kink with titillated audiences for over seven years. She lives in Los Angeles with frequent travel to Boston and Toronto.
Specialties
Dollification, Feminization, age play, Mommy/boy & girl, Fantasy Play, Play Piercing, Objectification, Dirty Talk and Receiving Service.
Experience
Helena has presented DomConLA on topics including D/s, Mommy/boy & girl Dynamics, Financial Domination and Client/Fetish Provider Dynamics. She teaches a variety of workshops including BDSM
101, Sex & Consent, How To Be A Good Ally To Transgender People, and Safer Sex Between People With Vaginas to college students and eager gaybies everywhere.