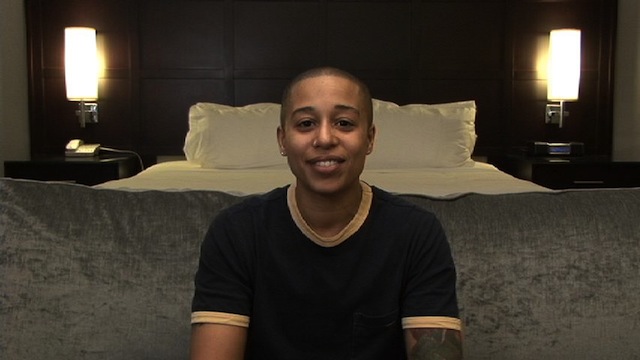 performance artist, sex worker and activist
Business/Group
Poly Patao Productions
Location
Brooklyn, New York
Ignacio Rivera aka Papí Coxxx, who prefers the gender neutral pronoun "they" is a Queer, gender fluid, Trans-Entity, Black Boricua performance artist, currently performing "Dancer" and Lagrimas de Cocodrilo/Crocodile Tears internationally. Ignacio is also a lecturer/trainer, activist, filmmaker, sex worker and self-proclaimed sex educator.
As a lecturer/trainer, Ignacio has spoken at home and abroad on such topics of racism, sexism, homo/transphobia, transgender issues, trans 101, sexual liberation, anti-oppression, anti-violence, multi-issue organizing and more. Ignacio is currently a consultant with various organizations in New York City conducting professional development trainings for NYC high school staff.
Ignacio is the founder of Poly Patao Productions (P3). P3 is dedicated to producing sex-positive workshops, performance pieces, films, play parties, panel discussions, social/political groups and educational opportunities that are specially geared toward queer women, transgender, multi-gender, gender-queer, gender non-conforming and gender variant people of color.
Ignacio has produced a short called "Crossing"' which has played in film festivals internationally. Crossing is an experimental adult short about crossing the realm of normality and kink. It is a narrative short that explores opinions on negotiation, communication and kink.
Their seconds short called "They", which debuted at the NYC Mix film Festival in October 2008 is also and experimental short. "They" is a short about Ignacio Rivera's gender fluidity.
Ignacio has just completed working on their third short entitled "Transient". It is a video-diary-style experimental film about the consciousness of identity within travel. Transient touches on issues of egocentrism, tolerance and gender attribution. In the near future, Ignacio hopes to debut their long awaited film, "Shades of Kink", a documentary that focuses on gender, race and class analysis of the kink world.
As a sex worker Ignacio is a Pro-dom and is working in the adult film industry. They can be seen in their debut performance in Pink and White Productions, "In Search of The Wild Kingdom" and Morty Diomand's "Trans Entity: The Nasty Love of Papi and Wil."
This August, Ignacio will be in Berlin, performing in a new porno called "Mommy is Coming", Directed by Cheryl Dunye and produced by Sarah Schulman.
Ignacio is also one of the founding board member of Queers for Economic Justice; a progressive non-profit organization committed to promoting economic justice in a context of sexual and gender liberation.
Specialties
Ignacio offers performances, workshop and lectures. Ignacio's body of work throughout the years has focused on Race, Class, Gender and Sexuality; specifically how it pertains to Queer, Trans, Kink and Sexual Liberation issues.