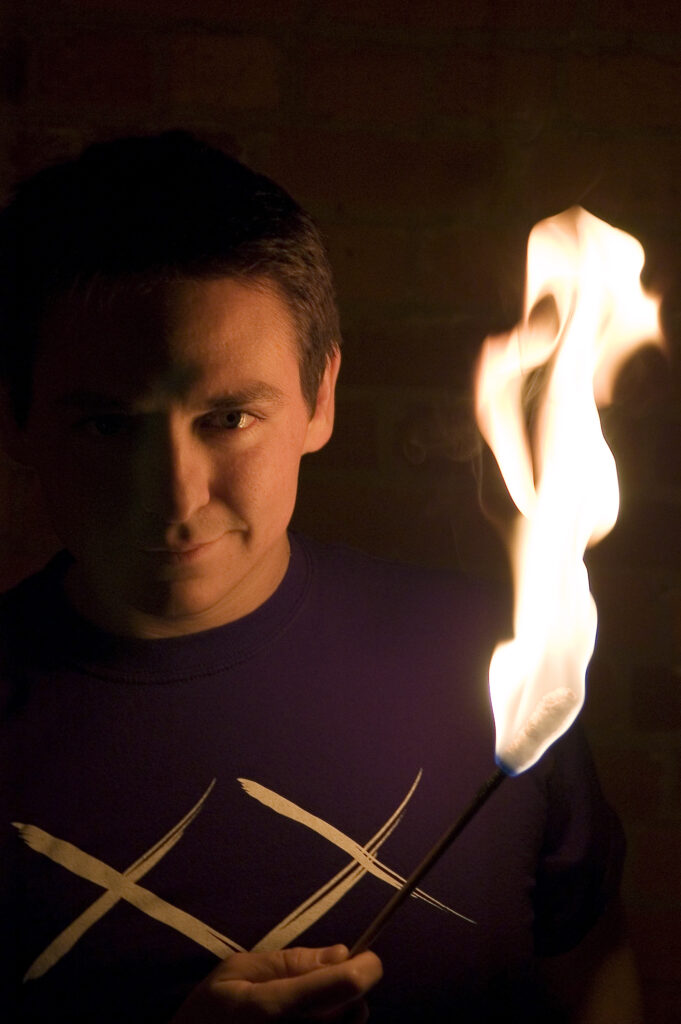 Teacher, Teaser, Toucher, Torch-eater
J.Tease is a professional performer, rigger, educator, and
service provider in the greater Boston area. He has mentored
individually, taught classes as large as 60 people, and performed for
thousands during the course of his 5 year professional career. His
credits include rigging and fire for photo and video, live
performances at venues across the country, and a wide variety of
classes from stead New England to the lunacy of Black Rock City.
Specialties
expression (verbal and physical communication of intent),
fire (in-scene application and manipulation), impact (body, blunt
instruments, single or multi-tailed tools), rope bondage (including
suspension), wrestling (takedown and restraint, aka body-bondage), and
the essential art of the Tease. I take great pleasure in passing along
this knowledge - along with an ethos of honor and respect within the
community. Classes and private tutorial sessions are available.
Experience
J.Tease has been playing in rope, fire, and sex-positive
communities and practices since 2001 and worked as a professional for
5 years; first as a performer and provider, and subsequently teaching
workshops to the curious. Communication, preparation, competency,
mindfulness, professionalism, and informed consent are his turn-ons.