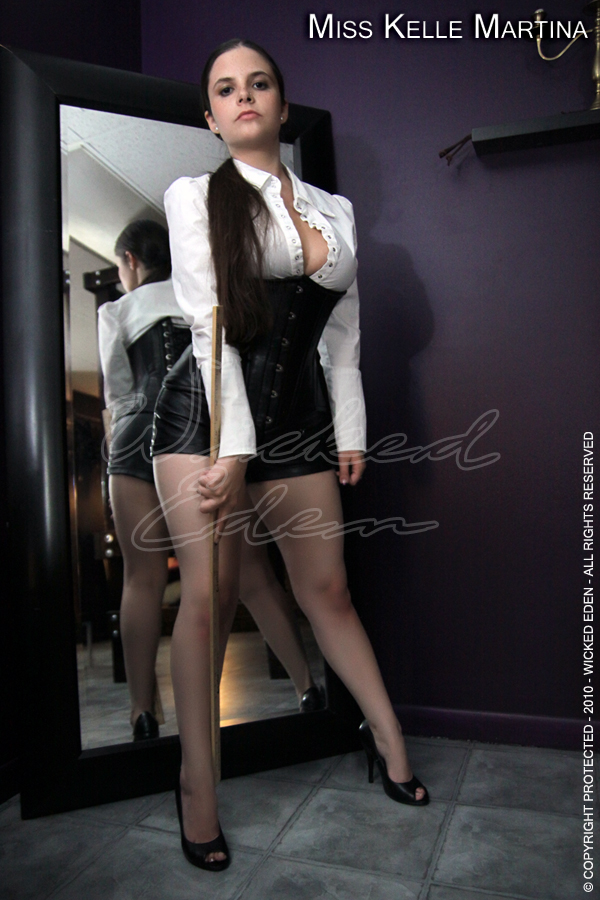 Business/Group
Wicked Eden
Kelle Martina is a kinky, bisexual, polyamorous lifestyle and pro switch who loves the playful and sensual side of BDSM. Elaborate roleplay scenarios, lingerie, tease and denial, and all manner of genderfuckery turn her on. Ever since coming to work and play at Wicked Eden, an upscale dungeon in the heart of Ohio, she has had the opportunity to learn about dozens of new techniques, toys, and sensations. An avid learner and life-long academic, she is now looking to share with the world what she has learned, and learning again in turn.
Specialties
- By phone and webcam: Personal consultation for experienced or novice players, and an opportunity to discuss fetishes and play.
- In person, in the dungeon: A unique experience for sharing mutual interests and fetishes as a sub, switch, bottom, or top. Couples are a specialty!
My favorite interests are guided anal play(giving), consensual non-consent play, roleplay (from simple to elaborate), dressing up, flogging, playing with couples, and the art of seduction.