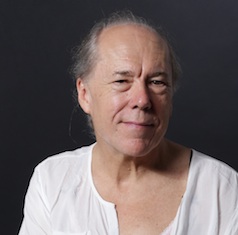 Lola D Houston
Business/Group
Live A True Life
Location
Northeast United States
Lola |lōˈlä| noun; adjective. Hybrid, humanity of, relating to, or denoting a transgender person of the female persuasion, and comprising the girl (lovely)parts and boy (nether)regions together. The two parts have been co-transitioning via estrogens, fashion, whoring and cuddling, and are inextricably bound. Well honed. Passionate lover, teacher, consultant, healer, guide and facilitator in such diverse topics as body image, touch, consent, techniques and toys!
Specialties
Urban Tantra. Consent. Exotics - hot oil (kamindhara), branding, caning, touch.
Certifications & Degrees
MA, McGill U.
Urban Tantra Professional
Cuddle Party Facilitator
Experience
Anthropologist (MA, McGill U), Pleasure archeologist, Sexual cosmonaut (Urban Tantra Professional, Like A Pro, Ecstatic Body Meditation), Writer (academe, Good Vibes, Kinkly), Teacher, Counselor & Guide (sexuality, gender, touch, breath and dark arts at places like Beltane, C.O.P.E., Fetish Fair Fleamarket, Fires of Venus, Dark Odyssey, Queer Play Con, Transcending Boundaries and Translating Identity), Certified Cuddler (Cuddle Party), Polyamorous (Polyamory Leadership Network). I offer both in person and remote (Skype, zoom) sessions. I like to travel and can be persuaded to journey to you...