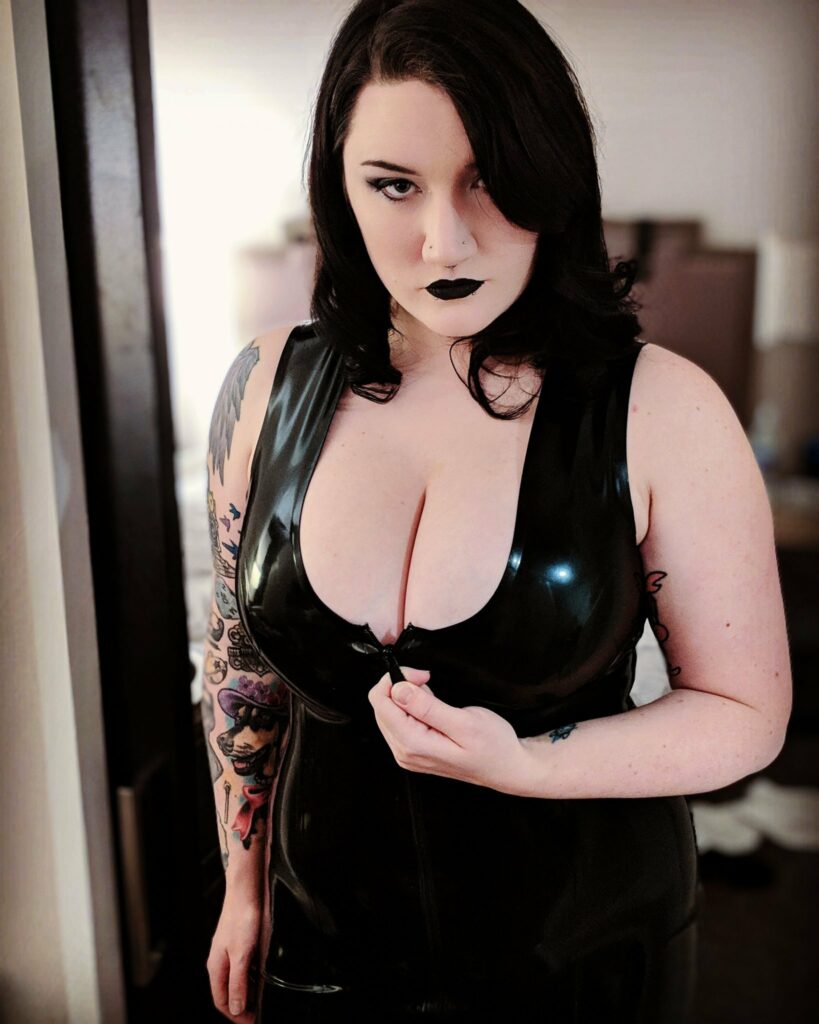 Mistress, Sadist, Sensualist
Business/Group
Club Orpheus
Location
Baltimore, Maryland
Madame Tak is a sensual sadist with a strikingly versatile approach. She hosts two fetish events monthly in Baltimore: where she teaches classes and gives demonstrations. She's a graduated Mistress who enjoys making each scene as unique and special as the bottom. As House Mistress of Club Orpheus and Hired Gun for Risqué, she loves connecting with people, introducing them to new experiences and being a resource in the community. Her knowledge and skills have been used for demonstrations and classes at Dark Odyssey, Turtle Hill Events, BESS, as well as the Baltimore Playhouse. She firmly believes that being high protocol doesn't have to be so stuffy and mixes bad dad jokes into her daily dynamics. Her sharp tongue and wit have been used for kidnappings, podcasts and in wet dreams coast to coast.
Specialties
Impact, Sensation, Blood Play, Fire & Cupping, Navigating polyamorous and multi-hierarchical relationships, and Negotiations.
Certifications & Degrees
Capped Mistress, Certified Peer Recovery Specialist, Working on a Master's in Counseling Psychology
Experience
Madame Tak was Mentored in Dominance, Duty and play styles. Her background in fine arts and dance help in the fluidity of her style and her dedication to dress is often noted. Her academic work in Counseling Psychology has provided a new appreciation for understanding and communication. Her experiences as a lifestyle kinky polyamorous pansexual have shaped her relationships, as well as assisted in long distance D/s and collared relationships.