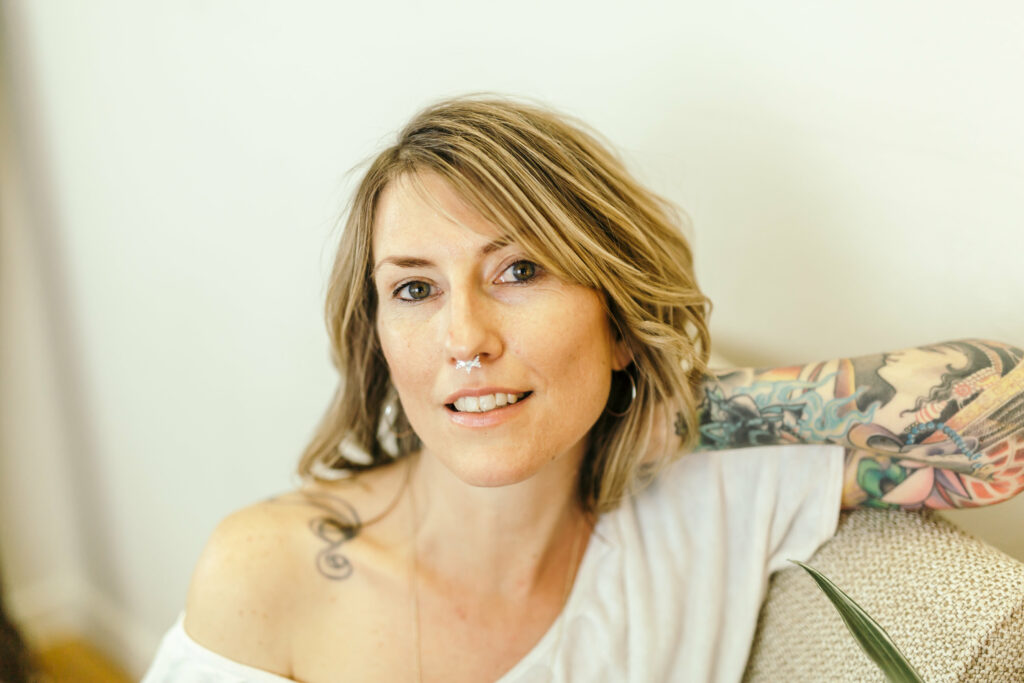 Melissa SSE, CSB, CHt
Location
Austin Tx, Sacramento CA
Melissa, formally an L.A restauranteur and live foods chef transitioned to a saucy career as a Clinical Hypnotherapist and Certified Sexological Bodyworker. Melissa is now the head practitioner and event coordinator at BodyJoy Intimacy School / Body Joy Studio Austin TX. As well as the curator of Sensuous Society: Where social meets sensual through educational workshops, exquisite dinner parties and play parties with a theatrical twist.
As a sensuality educator, Melissa believes in being tastefully explicit so that her clients and students can learn new erotic and embodiment skills in a clear and empowered way. Her mission is to help other's experience connected, joyful, passionate, shame-free sex-lives and meaningful relationships, free of mental blockages, social fears, religious or cultural stigma.
She is a devotee of authentic human connection and assisting clients in deep levels of healing and transformation, through erotic embodiment, Somatic practices and play.
Some of her other modalities and background of expertise include Chi Nei Tsang, Karsai Nei Tsang (Deep organ massage), Hypnotherapy and Somatic Sex Education.
Specialties
-The Art of Giving an Erotic Massage
-Dissolving Trauma & Body shame
-Exploring New Play Safely
-Building Intimate Confidence
-Extended Arousal in Your Body
-Multiple Orgasmic States for Him and Her
-Erotic Communication , boundaries
-Addressing sexual concerns such as : vaginismus, rapid ejaculation, pelvic pain, low desire
Certifications & Degrees
Certification in Transpersonal Hypnotherapy : Institute for Transpersonal Studies Santa Cruz CA 2010
Certification in Clinical Hypnotherapy : Southwest Institute for Healing Arts Tempe AZ 2010
Certified Holistic Nutritionist : SWIHA Tempe AZ 2010
Certified Sexological Bodyworker : CSB 2017
Certified Somatic SexEducator- SSEA (Somatic Sex Educators Association) of Canada 2017
Certified Chi Nei Tsang / Karsai Nei Tsang Practitioner- Chaing Mai Thailand 2017
Certified Sex Educator : SFSI San Francisco CA 2016
Studied at Intimate Hypnosis Training Center : Specializing in treating sexual problems with Hypnosis – Hawaii
Studied NLP Nero-Linguistic Programming, Voice Dialog, Erotic Hypnosis, Breath work and Aromatherapy
Completed Betty Martin's "Like a Pro" Training for Professionals 2017
Urban Tantra Facilitator Training- 2018
Experience
Speaker at Relate Con, Lightening in a Bottle, Lucidity, and Sex Positive Reno
Professional private practice since 2016
Host and instructor for Sensuous Society since 2017
Practitioner for BodyJoy Intimacy School- Austin 2019
Bodywork practitioner for The Apollo Project- Men's Erotic Embodiment Retreat- Canada