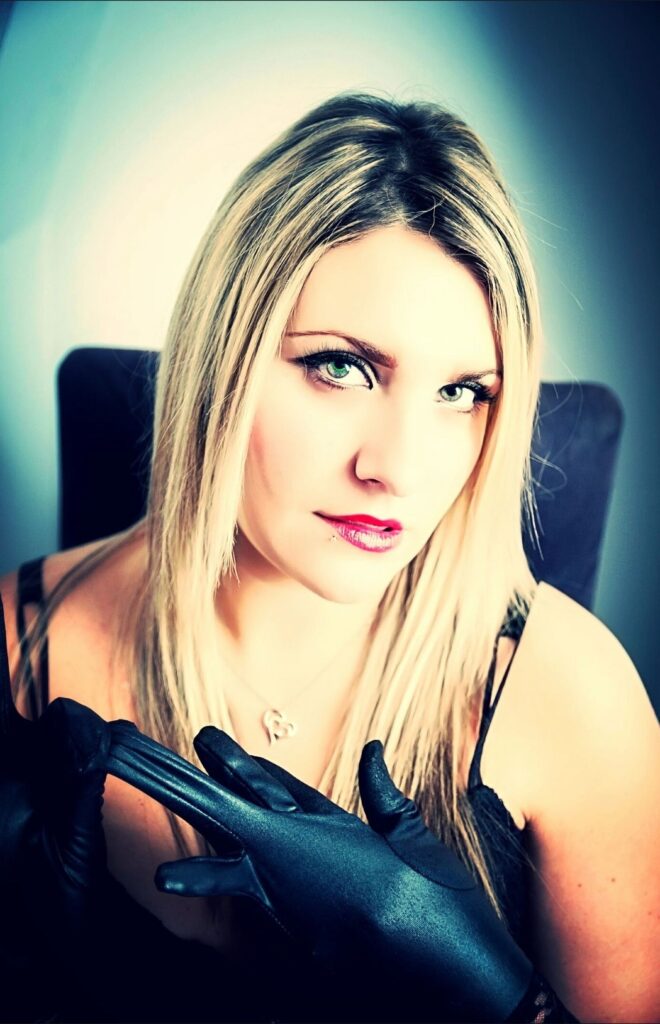 BDSM & Sex Educator, Certified Erotic Hypnotist, Sexual Wellness Coach, Lifestyle Mentor, and Podcaster
Location
Philadelphia, PA & virtual
Miss Mackenzee is a Professional and lifestyle Dominatrix, Certified Erotic Hypnotist, Sexual Wellness Coach, as well as an International BDSM and Sex Educator. She has been involved in the kink lifestyle for 19 years. Miss Mackenzee is one of the hosts for the Kink, Intimacy, and Cannabis Lounge podcast and has also appeared as a guest on numerous other podcasts to share her wealth of knowledge on various topics. Mindfulness is a practice that she incorporates not only into her play but her everyday life and enjoys helping others become more in tune with themselves and their partner(s). She teaches a full range of subjects including but not limited to energy/Tantra, bondage, power exchange, hypnosis, sexuality, and the art of sadism.
She prides herself on creating a fostering environment that is safe from societal judgments for people to explore their kinks and sexuality. Each and every workshop is taught with passion and includes intentional energy as she feels it is essential to building a connection to not only her bottom but the participants in her classes. She welcomes people to be free and honest with themselves and their desires.
She invites you to interact with her:
Specialties
Miss Mackenzee offers a wide array of classes and experiences that include but are not limited to:
- Power exchange
- Bondage
- Impact play (floggers, canes, whips, and everything in between)
- Consent and negotiations
- Hypnosis
- Electroplay
- Humiliation and degradation
- The art of sadism
- Medical and sharps play
- CBT
- Rough body play
- Anal training
- Genitorture
- Pressure point play
- Meditation
- Tantra
- Fear play and mindfucks
- Chemical play
- Role play
- Sissification
- Tease and denial
- Private mentoring
Certifications & Degrees
BA in Education
Certified in Erotic Hypnosis
Experience
Miss Mackenzee is highly sought after for private lessons with individuals and couples as well as presenting at conventions and graduate programs at major universities. She has brought her experiences and skills to various organizations such as Kink.com, Widener University, TES, SF Citadel, Dark Odyssey, Celebrity Cruiseline, VoxBody Studio, Wicked Grounds, Black Thorn/Sacred Muse, SINergy, Kinky Kollege, Bound In Boston, Adventures in Sexuality, ROPECRAFT, Weekend of Wickedness, Purple Passion, Rochester Erotic Arts Festival, Sexploratorium, EXXXotica, and many others.