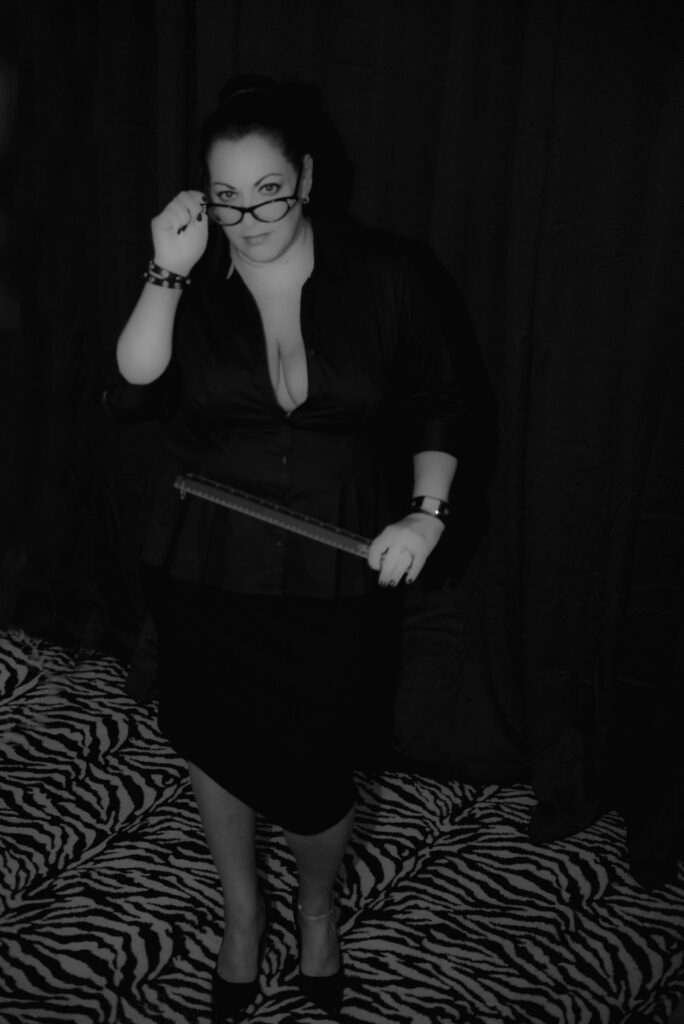 Kink Educator and Lifestyle Consultant
Business/Group
Mischief Matters
Mistress Schari has been in the lifestyle (both BDSM & Swing Communities) as a player and as an educator for the last 20+ years. Schari is also a Sensuality Consultant with the largest in-home romance party company in North America for the last 12 years. Mistress Schari has been trained to lead her workshops from several field experts. Her training as a life coach and public speaker with Landmark Education since 1988 combined with her experience as a professional Domme, Sub and party specialist gives Schari unique lifestyle insights. They have enabled her to provide ALL genders and sexual orientations with a safe and comfortable environment in which to build their confidence and learn new techniques to expand and enhance their relationships.
Mistress Schari is based out of Northwest New Jersey where she lives with her husband and swinging partner of 17 years. She is also in a D/s relationship with her Darling Boi who consistently provides her with tremendous insights into the LGBTQ+ community. Mistress Schari travels throughout NJ, eastern PA, southern NY and CT, and surrounding areas. She also regularly attends conventions and events at several locations in the Philadelphia Area.
Specialties
High-Protocol BDSM Training, Sensual Sado-Masochism, Fellatio Fundamentals, Tease & Denial, Edging, D/s Relationships, Swinging Lifestyle, Working with Couples, Adult Sex Toys and Sexual Enhancement Products, Geeks, Nerds & Cubs.
Experience
Mistress Schari began as a submissive in a traditional leather community and evolved into a Professional Dominatrix, Kink Educator and Lifestyle Consultant. For the last 18 years she has taught her exclusive Fellatio Fundamentals Workshop for Women throughout the New York Tri-State area. For the last 4 years she worked as a Pro-Domme in a professional dungeon in Pennsylvania and she has been a featured educator and presenter at many lifestyle conventions including Exxotica, EPIC, Exotic Fantasies, Passion Parties, and Friction. She opened her own kink education company, Mischief Matters in 2015, where she leads Guided Play Workshops and Interactive Instructional Classes.