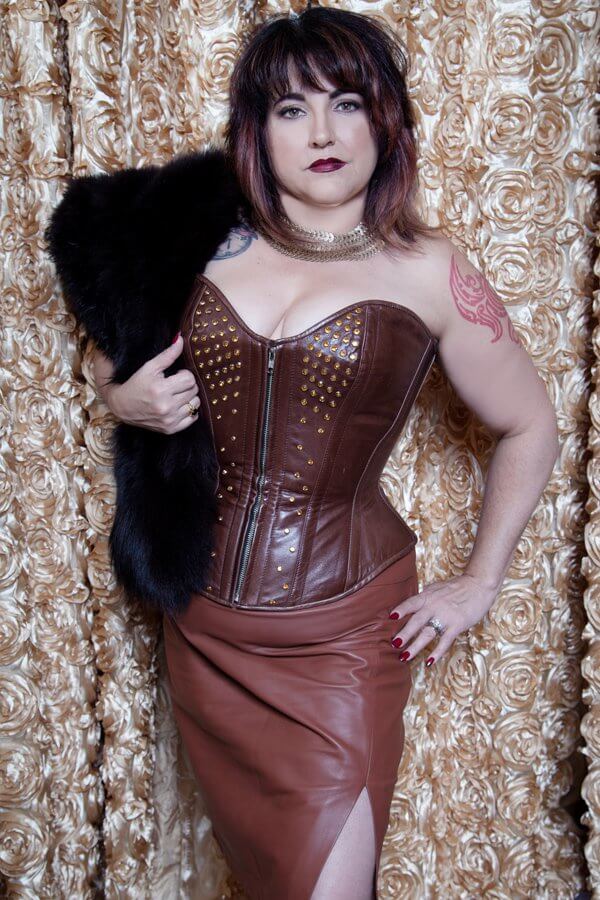 Purveyor of Fine Fetish Forays, Educator of Extraordinary Erudications. In other words, a Prodomina
Business/Group
The Studio Chicago
Location
Chicago, ILL. and Saint Louis, MO
Little boxes to fill in to define our souls. So hard to do. I am many things, but hopefully limited is not one. I strive to educate about our lifestyle in a positive,open way.
Some words that might help you in learning who I am:
Woman
Educator
Leather title holder(International Trainer 2004, First Ms. Illinois Leather Pride 2008,Ms. Great Lakes Olympus 2008,International Ms. Olympus 2009)
Author(see her column on Fearless press)
Sadist
Pervert
Fetishist
Bisexual Femme
Pagan High priestess
Professional Dominatrix
Private tutorials and mentoring are available. I am available for in person sessions, phone, Sykpe and cam consultations. All are welcome to seek me out. Whether you identify as gay,straight, Top,bottom ,young or old, novice or experienced.
An on hands sadist, I love to illicit responses in those I am engaged with.
I particularly enjoy medical fetishism, corporal and impact Play,play piercing, heavy bondage, CBT, manhandling, orgasm control and denial, chastity.
Sessions: For twenty years, I have transformed the mundane into the fantastic. Play sessions with me can range from sensual to extreme ritual.
Mentoring:
Throughout my career, I have had the honor of assisting many submissives find their way onto the path of self-fulfillment within our kink.
On my end, it has enhanced my own quality of life to give to another such enlightenment. To further this joy, I am adding mentorship for the submissive to my repertoire.
Tutorials:
Tutorials are for those who desire to learn how to accomplish their chosen activity. Geared towards any who want to acquire a particular skill.Couples, switches,female and male dominants are welcome. Providing your own canvas, submissive , play partner is preferred. However I can provide if needed.
Many lifestyle aspects available to be coached in: please contact me for a complete list.
I am open to topics you may desire to discuss. My goal is to help you be comfortable in your skin and accept your nature.
Couple coaching, Female Dominant tutoring and Lifestyle counseling are all offerings I provide.I strive to assist people beginning on their BDSM journey or looking to enhance their interactions, possibly taking them to a more ritualistic,spiritual level.
I also am an ordained minister able to perform collarings, weddings and commitment ceremonies.
'For twenty years, Mistress Simone has been assisting people in actualizing their fetish fantasies in private sessions. She provides a therapeutic encounter where all are created equal and no kink is above another. She has been publicly educating on our lifestyle for the same 20 years. Some of the events she has lectured at: GLLA, Sinsations in Leather, Beyond Leather, SELF, FetCon to name but a few. She has spoken to countless smaller munches and groups, including vanilla colleges such as Loyola and DePaul.
Owner of the Studio,an 1800 sq ft playspace in Chicago. She opens her space to community groups, educators and visiting dommes.
Head Mistress of the Chicago ClubFEM branch, now going on its 8th yr.
Author of a myriad of BDSM technique articles, she is currently getting into the cyber world with her blogging. She has been featured on SexStL.