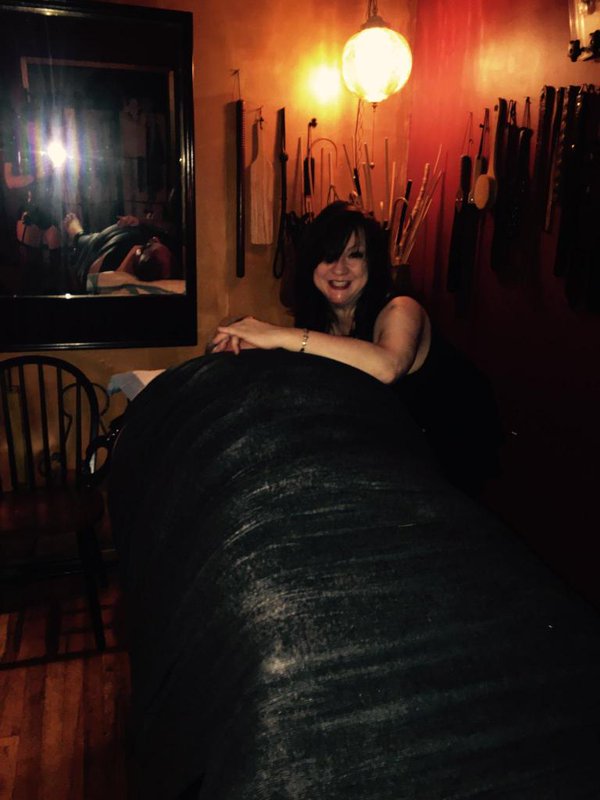 Pro-Domme. It is what I am, like it or not. I started my journey into the professional scene 15 years ago and I love it more and more every day. I have passion for my career and pride in my skills and have realized that the only way to keep safety and education at the forefront of BDSM is to teach what you know and embrace the realities of the lives we live. I teach because I want the next wave of enthusiasts to be able to play well and safely, knowing that there are people and resources available to ease them into play.
I want to keep the mystery alive while wiping away the falsehoods and the fear.
Well, most of the fear, anyway…
Specialties
I do most everything and do it very very well. I am very skilled in medical and edge play, including cutting and branding. I like it a lot. I'm a big fan of cbt/nt. I do it without even realizing it, so if you aren't into it, make sure I know that! Bondage is a pure pleasure. Fisting I love. It's such a power exchange, so incredibly personal... and demands a great deal of trust. Sounds? Oh, try to make me stop doing sounds. I lose myself in it. Electrical play is also a love.
I enjoy domestic scenes and punishments even more than those things I've listed above. Impossible it seems, but it's true! Traditional punishments intrigue me - not just the corporal punishments (which I adore) but mouthsoaping, writing lines, hand punishments, kneeling on rice, all that stuff. Oh man. So good. Corporal punishments make me glow. A session in which I can truly administer corporal punishment is one that leaves me drenched and happy, laughing and giddy with joy. Those subs who give me themselves will find in me an intriguing playmate. I am not a bitch, but I am NOT to be fucked with. You'll learn that.
I am not interested in strap-on play, nor in body worship sessions. Those kind of sessions really are not about me at all, they are about the bottom. Why would I want to do things that don't engage me? Exactly. So don't ask.
I am interested in my subs, in their submission and their joy. I do not session with those who hate themselves and their kink.