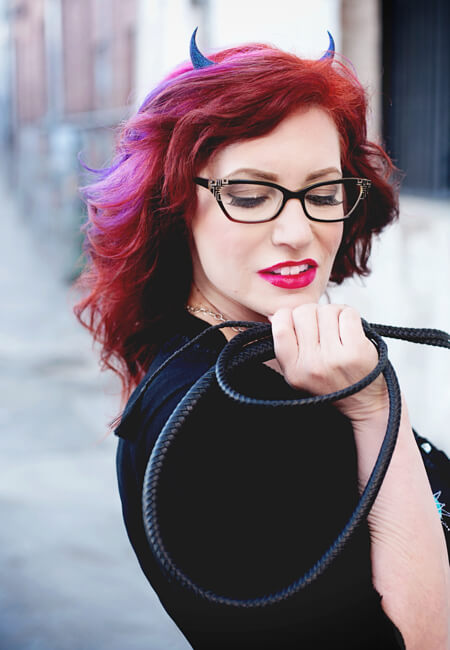 Sexual Adventure Coach
Business/Group
Darling Propaganda LLC
Mona Darling teaches women and couples to discover, embrace and communicate their kinks. With over twenty years experience as a professional dominatrix, she has a deep understanding of what draws people to kink. She is a shame buster who seeks to normalize women's sexuality and empower women to make their own choices based on what is right for them, not what society thinks is right for them.
She is the author of a BDSM primer for adults who are curious about kink called Kinky Sex Tips for Curious Girls: A BDSM Activity Book for Beginners. It's full of color pages, fun activities, puzzles and solid information about kink, consent and communication.
She is also the co-owner of The Sub Rosa in Portland Oregon. A (not so) secret society that celebrates BDSM and female empowerment, where classes, workshop and coaching take place in a fully equipped dungeon.
Specialties
Mona specializes in empowering women by helping them discover, communicate and embrace their kinks. She also works with couples who are trying to expand their bedroom skills. She especially loves teaching people who are new, nervous, and don't know where to begin.
Experience
Mona Darling has been working in kink and BDSM as a professional dominatrix and coach for well over twenty years.