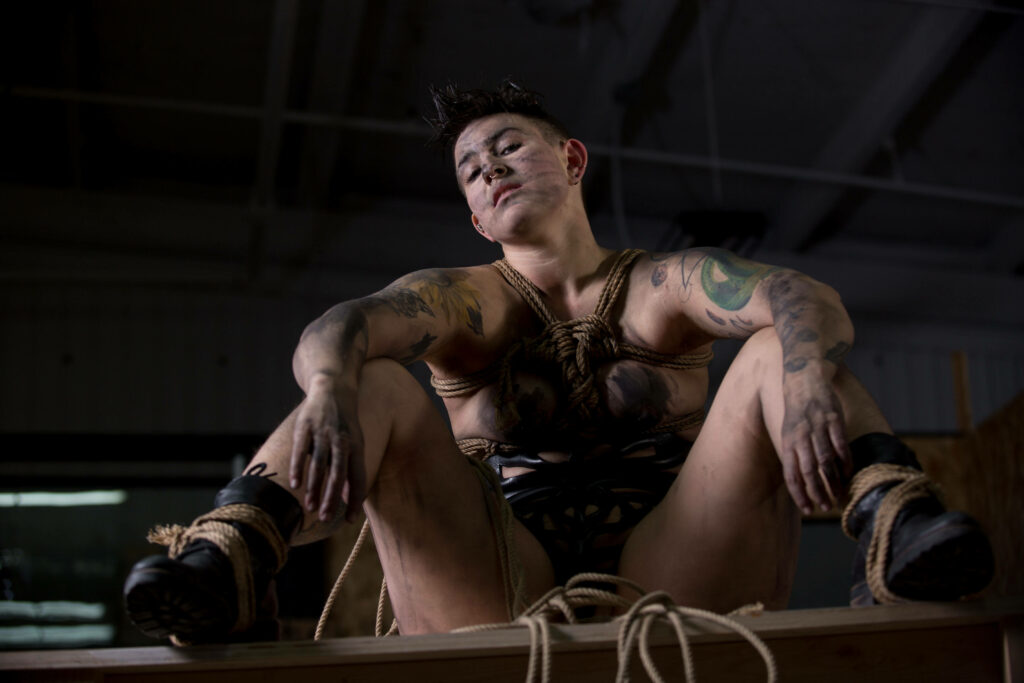 Trans non-binary witchy switch. Rigger, self-suspender, artistic masochist.
Business/Group
Founder of Knotty Queers
Raised in the womb of Colorado's mountain majesties, Nil is a trans non-binary, queer witch, rope bender, and curator of spiritual-sexual synchrony. They are consecrated as one with the mystic and the erotic, interweaving the sacred into practice and play, and are a proud purveyor of all things creepy and curious.
Nil first found love in the natural fibers of a well-spun rope while at Girl Scout camp, and they've been tying ever since. Nil appreciates all ends of the rope as a rigger, self-suspender, and artistically masochistic bottom. Always a crystal in one hand and rope in the other, Nil regards kink as the ultimate artistic catharsis and uses their craft to banish gender, fracture binaries, and conjure queerness to challenge the norm. As an advocate for infiltrating the kink community with radical expressions of gender and identity, Nil endeavors to surge the presence of queer and non-normative bodies in BDSM culture.
Nil is currently pursuing a PhD in Human Sexuality and believes in the power of knowledge within sex-positive spaces. By daylight, Nil works as a Sex Therapist and Queer Educator. Nil is the founder of Knotty Queers, a Denver based monthly rope education group with a mission to centralize queer voices in rope and BDSM education. They host workshops and curate performances locally, nationally, and internationally about queer inclusivity, working with energy and magic in play, conscious kink, and modifying rope work for queer and trans bodies.
Specialties
Nil teaches nationally at conferences and day or weekend long conferences surrounding issues of gender identity and queerness in kink, incorporating spirituality and ritual into BDSM, self-suspension and rigging as a small top, weaving intention into play, and creating emotionally responsible power dynamics. Nil is available for large group workshops, private coaching sessions, performances, and community leader education.