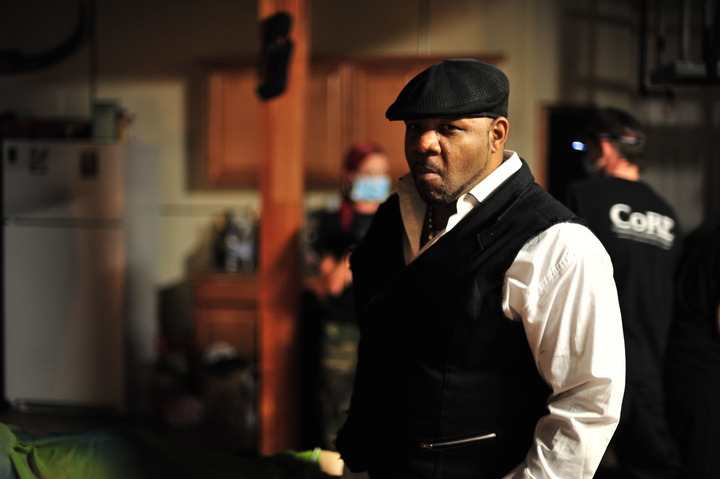 Business/Group
Cirque De' Sade
Orpheus Black, the founder of Cirque 'de Sade, got his start in the fetish lifestyle co-hosting Severe Society, an Internet radio show on the KSEX network. Working closely with a montage of pro Doms, Dommes, and subs that frequented his Internet program, Orpheus was able to incorporate a wide array of fetish and BDSM ideals, principles and philosophies into one practical and applicable personal philosophy which has come to be widely respected in the community.
While honing his newly acquired skills on the dark Gothic stages of club Dungeon, Orpheus was heavily influenced by the Hollywood fetish lifestyle and began performing at other local hot spots such as: Bar Sinister, Lair de' Sade, Bondage Ball, Passive Arts Studio, Club Hell, Club Industry, Fetish Nation, and Miss Kitty's Parlor. Orpheus has come to be one of Hollywood's most respected Dominants / Adult Performance Artists.
Orpheus is also considered a leader in the fire fetish movement because of his innovations on fire cupping (Huoquan Qi), and his invention of a new form of erotic fire play called Kagutsuchi no Shodô or "Fire God Writing." His innovations and technique developments in the genre have brought him to the forefront of this new genre.
Orpheus is also planning on bringing his new form of erotic art to a broader audience by introducing a line of educational videos, books, and erotic adult entertainment (such as live stage shows and video) in the near future.
Now, at the age of 36, Orpheus has put together a wide array of educational and instructional programs that are geared toward the fetish and leather communities. These detailed presentations blend lighthearted conversation with sensuously edgy scenes that are designed to be both erotic and enlightening.
Specialties
Orpheus' tutorials focus on the erotic encounters such as:
• Blade Play
• Knife Play
• Fire Play
• Breath Play
• Flogging
• Slave Training
• D/s Dynamics
While the emphasis of these tutorials are on the art of BDSM and how to use the tools safely, Orpheus also explores other aspects of BDSM such as scene dynamics, cultivating trust between Dom and sub, and maintaining and enhancing the intimate connection during a scene.
Experience
Orpheus has done educational demonstrations for a variety of venues including: Palatial Mansion, DomCon LA, Pleasure Chest's Anniversary party, Brotherhood of the Circle's 48 hour Play Party (Memphis, TN), Siren, Lair de' Sade, Passive Arts Studio, Dungeon Servitus, Club X, Olympus Leather, Dark Odyssey (Winter Fire), Threshold, BDSM Mentors, Black Beat, Pantheon West, The Hard Edge, Purple Lotus, Playboy Radio and numerous private parties and classes.
Orpheus has also hosted a number of internet radio shows such as "The Sever Society Show" (KSEX Radio Network),"Fetish @ Night" (Prime-time Uncensored), "The Orpheus Black Show" (TSR Network) as well as publishing a book Called the Enso which deals with the philosophical aspects of Dominance and submission