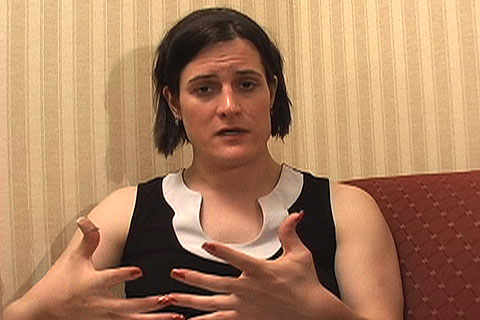 Proprietrix, Boston Toy Party
Business/Group
The Boston Toy Party
Location
New Hampshire/Boston
Renee founded and runs the Boston Toy Party, a New England Leather Alliance special interest group. She has presented at the NELA'sFetish Fair Fleamarket and several other venues in the Greater Boston area. She also has served on the board of a New Hampshire nonprofit supporting lesbian, gay, bisexual and transgender youths. She is male to female, a switch, and has modeled for several Boston-area fetish photographers. She works as a journalist in New Hampshire.
Specialties
Workshops on pervertables, belt bondage, gender identity and expression and other topics, outreach to audiences external to the kink and trans/gay communities, orientations for BDSM newcomers, kink event organization and promotion, and fetish modeling.
Experience
- Founder and head of the Boston Toy Party, an ongoing kinkducation event and New England Leather Alliance special interest group.
- At NELA's February 2010 winter Fetish Fair Fleamarket, a class called "Genderlicious," focusing on various issues surrounding gender identity and expression, and served on two panels: "Building a Solid Toybag" and "Getting Started with BDSM."
- At the Sissy Soiree in Boston in spring 2010, a talk called "You Don't Have To Pass," focused on alternative forms of gender expression, including stylized masculinity and presenting from the middle of the gender spectrum.
- At Kinky Con III in Portsmouth, N.H., from Oct. 2-3 2010, two classes, "Pervertables," on using household items as BDSM toys, and "Hooking Up," an orientation for BDSM newcomers with a focus on networking and finding fetish events.
- At the University of New Hampshire Sex Fair on Oct. 5, 2010, educational BDSM demos and vanilla outreach with New Hampshire Seacoast Kink.
- At the New England Dungeon Society's Bondage Club on Oct. 6, 2010, "Belt Bondage," with information on choosing belts for bondage as well as single- and double-column ties and harnesses.
- Several Kink Academy videos on belt bondage and gender identity and expression