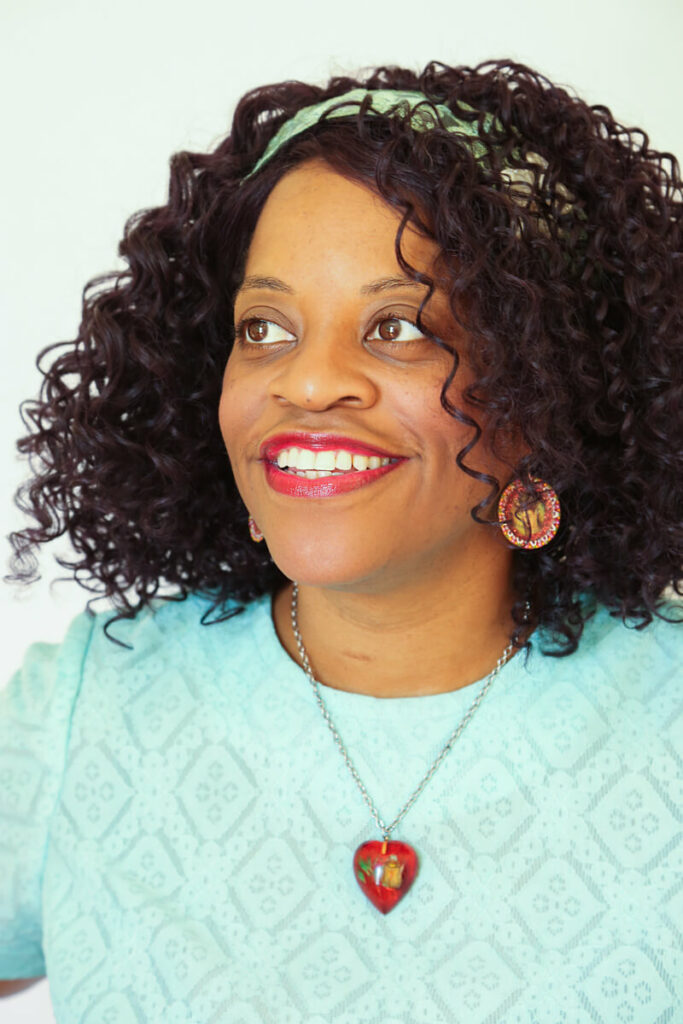 Disability and Sexuality educator and writer
Location
San Francisco, CA
Robin Wilson-Beattie is a disability and sexuality health educator and writer, teaching the world to embrace and explore your sexuality, regardless of ability. She is a member of the Association of American Sexual Educators, Counselors and Therapists (AASECT), the Women of Color Sexual Health Network (WOCSHN), and a certified graduate and member of the San Francisco Sexuality Information Training (SFSI).
Robin has been involved in sexuality education and awareness since high school. After acquiring a physical disability, she began in 2008 speaking on sexuality and disability topics and issues. She consults with individuals and organizations on issues of adaptive sexual support and has had written articles and curriculum on this subject. Robin is a nationally recognized self and systems disability advocate. She is a deep-fried Southern girl, Sex Geek, comic book nerd, mid-century buff, and proud Mama of one amazing daughter. Follow Robin on Twitter @SexAbled, or like sexAbled on Facebook.
Specialties
Disability and Sexuality speaking, research writing, workshops, content creation, group and individual access consultation
Experience
Media
- Publications, Interviews, Podcasts, and Speaking Engagements
-- Published Articles
What You Should Know About Birth Control and Disability
https://www.bedsider.org/features/1026-what-you-should-know-about-birth-control-when-you-have-a-disability
Tabu': Dating With a Disability: Advice from an Inclusionista Expert
https://talktabu.com/zine/dating-disability?rq=dating%20with%20a%20disability
Here's how I'm planning a Southern, intersectional, interracial, and accessible wedding
https://offbeatbride.com/intersectional-accessible-wedding/
-- Guest Blog Posts
Wilson-Beattie, Robin L. "How Motherhood Gave Birth to Me." Disability.gov. Disability.blog, 22 May 2011. (https://usodep.blogs.govdelivery.com/2011/05/22/stories-of-strength-runner-up-how-motherhood-gave-birth-to-me/ )
Wilson-Beattie, Robin. "My Abortion Story: It's Important To Tell the Stories of People With Disabilities." Interview by Melissa Madera. Web log post. Disability Visability Project. The Abortion Diaries, 16 June 2015.
The Christopher and Dana Reeve Foundation, multicultural outreach blog posts: http://www.spinalcordinjury-paralysis.org/groups/blogpost/view/2/2/743 http://www.spinalcordinjury-paralysis.org/groups/blogpost/view/2/2/541 http://www.spinalcordinjury-paralysis.org/groups/blogpost/view/2/2/425
Expert advice answers to readers questions on the Tabu' mobile application- 2016
-- Interviews:
Broadly- 2018
The Sex Educator Teaching BDSM to People With Disabilities https://broadly.vice.com/en_us/article/ywnm7v/robin-wilson-beattie-sex-educator-bdsm-disabilities
Sex Nerd Sandra podcast- 2015, "Sex and Disability Primer with Robin Wilson-Beattie".
Sex Gets Real, Episode 76 - 2015 "If You Live Long Enough, You Join the Club". 2015- Playboy Radio's The Couch podcast, Episode 26, "Robin"
Guest on many other podcasts- list can be provided.
-- Speaking engagements:
re(publica) - Berlin, Germany - speaker at tech conference on the impact of Twitter on disability activism, advocacy, and education 2018 http://opentranscripts.org/transcript/disability-revolution-will-be-tweeted/
Stanford Medical School- MedX panel speaker on disability and medical care. 2017
Adult Video News (AVN) convention - Las Vegas, Nevada : speaker educating adult toy manufacturers and businesses on marketing and adaptations of products and services for people with disabilities. 2016, 2017, 2018
CatalystCon Midwest, Chicago, Illinois: Conference keynote speaker, speaking of current social justice issues, attitudes, and challenges surrounding disability and sexuality. 2016
Emory Medical School- Atlanta, GA: speaker on taking the sexual history of people with disabilities, and concerns and issues with first year medical students.2008,2010,2012,2013
Access Living- Chicago, Illinois: keynote speaker for International Women's Day- Spoke on disability and sexuality education as a career and key issues and concerns. 2014
Education:
University of Memphis, BA, anthropology
San Francisco Sexuality Information Training,
certification ABA paralegal certification