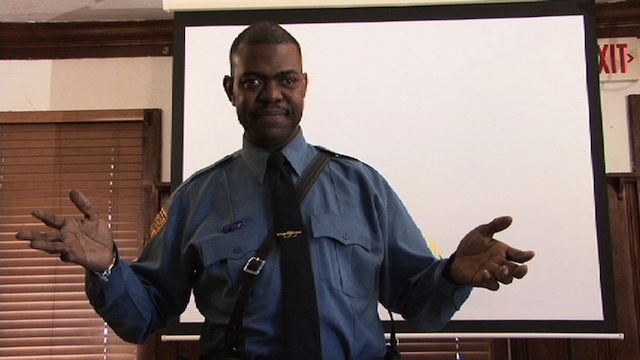 EMT-B; Emeritus Board Member of the Eulenspiegel Society, BDSM Educator
Location
Brooklyn, New York, geographical center of the universe!
Public in the scene for seven years, but working out his kink privately for decades in places like the old Hellfire club, Sir Guy has quite a bit of experience in the scene and craves more. An Emeritus Member of the Board of Directors of the Eulenspiegel Society, a former board member of New York Leather Weekend and New York Leather Town Hall, Sir Guy has found many ways of giving back to the community. Moderator of several Fet Life groups including Uniform Play, Interracial BDSM, and Sir Guy Speaks, he is also a prolific contributor to many other groups. A writer of BDSM erotica with uniform themes, he recently penned his first book, 'Sharp Interrogation: Erotic Tales of Uniform Discipline'. A lifestyle Dominant, this is not something he plays at, but something he tries to live. As a result, he feels an obligation to mentor and teach and share his experiences with others.
Specialties
Sir Guy is especially interested in the psychological aspects of BDSM. He enjoys "mind fucks" and "mind manipulation". Interrogation, sensory deprivation, the effects of uniforms, military style interrogation and other more cerebral games are his specialty. He can also utilize tried and true traditional methods like crops, canes, floggers, knives, improvised devices like clothespins, wooden spoons and other deliciously diabolical devices.