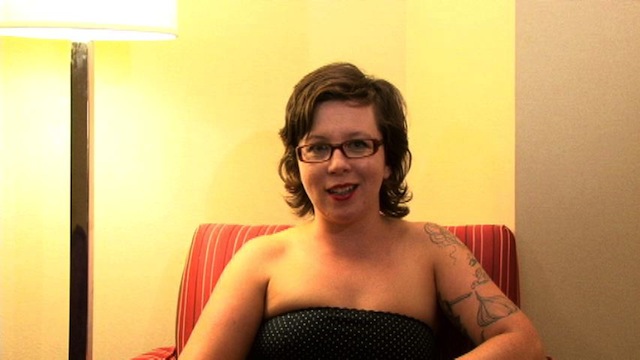 The Smartest Ass in Show Business! BDSM Professional, Queer Pornographer, Kink Educator, Macho Slut
Business/Group
Co-Founder with Courtney Trouble of Queer Porn Tv (www.queerporn.tv), a community-oriented DIY sex positive educational hardcore porn site
Location
Oakland California and New York City
In my first year of adulthood, I wrote a letter to Newsweek magazine critiquing a cover story on American virgins and abstinence-only education. They published the letter, and thus I inadvertently came out to thousands of Americans as a responsible sexually active teenager. My shameless reputation was sealed.
Around this time I was also working a job at a local head shop in my small Northern California town. One of the perks was ushering people to the 'back room' of adult products; though I certainly sold many novelties, I also had my first chance to explore my knack for encouraging the shy and misinformed to invest in their own pleasure.
Now at the age of 28, I am BDSM professional with 5 years experience managing houses, working as an independent, and traveling.
Over the course of 3 years I've performed for numerous porn sites and films, focusing mostly on queer and kink independent projects with some experience in mainstream companies.
My more recent foray into porn producing, directing, and designing has resulted in QueerPorn.Tv, a joint website project with Courtney Trouble. QPTV features hardcore scenes designed by the performers we selectively commission for their star power, sex appeal, and outspoken attitude on modern transgressive sexuality.
In conjunction with Smitten Kitten, Courtney Trouble and I produce an ongoing series of free, sex-positive, by-queers-for-everyone educational shorts introducing viewers to such subjects as strap-ons, impact play, squirting and g-spot play, bondage, and how to choose the porn that's right for you. Watch them for FREE(!) here:
http://queerporn.tv/wp/free-queer-how-to-porn-sex-ed
I am also a published writer of erotica, sex culture and theory, sex work memoir, and kink education.
In my personal life I am a rocknroll ladyfaggot Dionysian machoslut who loves cycling, yoga, comic books, and the great outdoors. I am a die-hard punk who believes in community, direct action, and harm-prevention social work.
Specialties
Dirty Talk and sexual communication, Fantasy and Role Play, Impact Play, Erotic Force, Spanking, Genderplay, Queer identity politics, safer sex and sexual health
Experience
As a demo bottom for such educators as Cleo Dubois, Eve Minax, Selina Raven, Madison Young, and Midori, I developed my skills and approach to hands-on personal kink and sex education. I have subsequently taught my own interactive "playshops" at Good Vibrations, Femina Potens, the Sf Citadel, Pure Pleasure, Camouflage, and Evergreen University.
I have spoken on panels on queer visibility and sex positive porn at UC Berkeley and Evergreen College. I performed in the very first segment of Kink.com 's educational site Kink University. My work appears in numerous Cleis Press anthologies, CarnalNation.com, AORTA magazine, and Whore! Magazine to name a few.
I am available to teach at sex positive retail and community spaces, schools, and for private sessions.