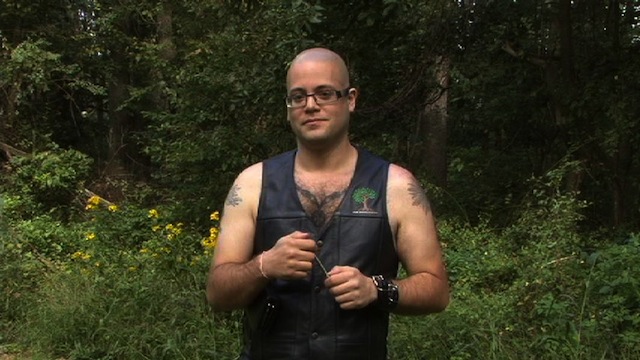 Business/Group
Clan Tashlin
Location
Southern NH, USA
Wintersong Tashlin (www.barkingshaman.com) is a shaman, magician and presenter who has been teaching and running rituals for over a decade. Seeing pain and pleasure as valuable tools, he employs both in his spiritual work as well as his erotic play. In addition to magical and spiritual classes, Wintersong also teaches workshops on various erotic and kink techniques, specializing in needle play, cbt, polyamory, roleplaying and playing with unusual kinks. He also runs open and private rituals, particularly ones built around personal transformation. Wintersong offers private tutoring in magic/energy work as well as in various erotic techniques. He has presented for Kink Academy, Dark Odyssey, Floating World, Dark Moon Rising, FSA Beltane, Black Rose, and many others. He is a council member of Clan Tashlin, an earth based teaching and magical order built around a unique relationship between people and the energies of the world around us, and has been featured in documentaries featuring topics such as polyamoury, spirituality and genital integrity in both the United States and Great Britain.
Specialties
The intersection of Kink and Spirituality
Queer/LGBT Issues and Activism
Ordeal & Initiation Ritual
Needleplay
CBT
Erotic Roleplay
Sounding
Polyamoury
"Unusual" Fetishes
Disability Issues in Kink & Sexuality
Experience
Wintersong has been presenting at major Kink/BDSM events since 2007 and has presented for such organizations and events as Dark Odyssey, The Floating World, Camp Crucible, Dark Moon Rising, Transcending Boundaries, FSA Beltane, Primal Arts Festival and many others. His background as a presenter in the pagan community stretches back even farther spanning dozens of private students as well as three years running a monthly ritual circle in the early '00s and being dean of The College of Brigantia, a pagan adult education program run through the Pagan Kingdom of Asphodel. Wintersong got his start as a presenter in 1993 doing educational and sensitivity workshops and assemblies in schools on Tourette Syndrome and insists that in comparison to holding the attention of 300+ jr. high school students for an hour, teaching kinsters is a piece of cake.