Thanks for Your Support
Become a member or log in to watch this video.
---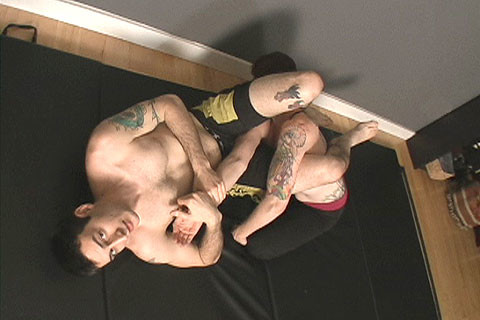 Joe Jitsu and Mistress Mischa are back with their third grappling video. This 15-minute demonstration begins and ends with safety reminders and covers in detail various moves from the guard position: the triangle choke and its escape, the arm bar, the scissor sweep, and the guard pass. Plus, you won't want to miss the sexiness of these bodies intertwined!
Intro to Erotic Wrestling
Erotic Wrestling: Guard for Beginners