Thanks for Your Support
Become a member or log in to watch this video.
---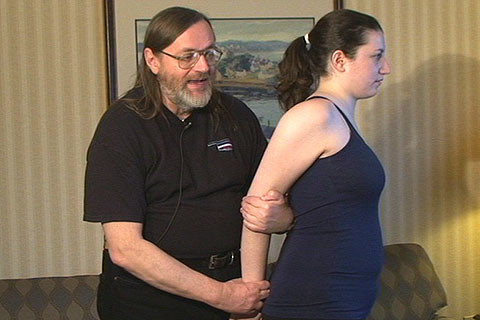 Ever want to tie your partner's elbows together? Or, have your own elbows tied? Jay Wiseman demonstrates on Tina a very simple way to gauge how close you can safely tie someone's elbows together in this 3-minute clip. In the process you'll learn how to take a radial pulse too!
Anatomy for BDSM
Anatomy for BDSM – Part 3