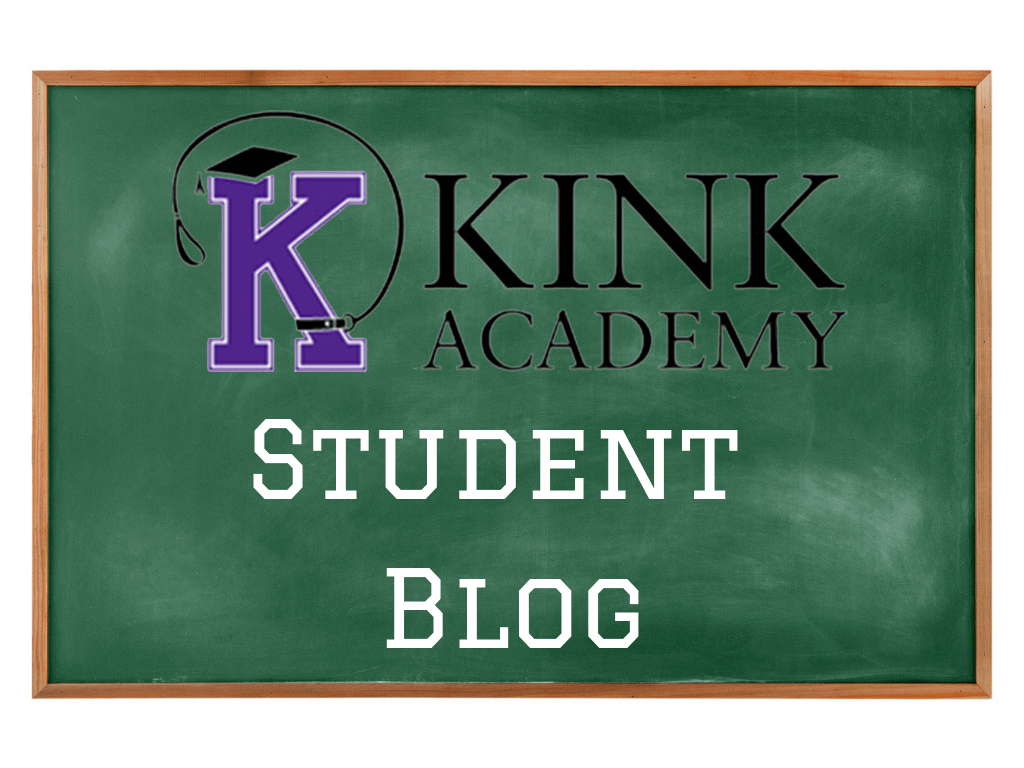 Last week while watching videos by Sarah Sloane I came across a few that really caught my attention. The subjects are Cigar Service, and  CBT.
I quit smoking about 5 years ago after smoking for 10 years. But I still really love the act of smoking, minus the addiction, nicotine,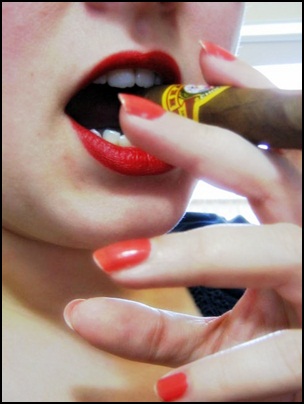 and chemicals. So cigars have been an interest of mine, especially since we live just a block from an excellent cigar shop. Before watching Sarah's videos on cigar service, I considered the concept for a moment. How nice would it be to have a submissive that could correctly prepare and light a cigar for you.
I decided to follow Sarah Sloane's techniques myself so that I can teach my pet in the future if they have no prior experience with cigars. Also this gave me a reason to go down to the cigar shop and pick out a few cigars!
Usually I go for cigars on the smaller side, like Eileen's Dream Petite Coronas. They have a mild taste with Irish cream and white chocolate truffle. For this experience I chose a larger cigar, Heaven's Chocolate Corona. This one has a nice aroma, and a chocolate flavor that reminds me of dark chocolate.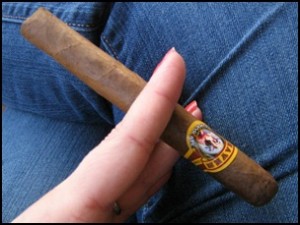 It's a cold, but beautiful February afternoon. I sat on the front porch among icicles and fresh snow with my cigar, wooden matches, and new cigar guillotine. Following Sarah Sloane's techniques on How to Light a Cigar and Cigar Service I was able to have a nice, relaxing smoke without having to relight. Overall an excellent experience that I can teach in the future for summer nights.
Now that I have a handle on cigar service, I moved on to the next video that caught my eye. Cock and Ball Torture, also by Sarah Sloane. To be honest I've had the myth that CBT was this hard kink that I'd never try. This was most of the reason I was drawn to this video. Sarah does a great deal of instruction and I feel this is actually something I would consider using in scenes. Perhaps I have some penis envy since I'd love to slap a cock around for awhile and watch them squirm, especially a sub that is highly protective of their balls.
I decided to round out my videos with the series on Body Language by Savannah. As a novice dominant I'm open to learning more about making myself appear more pronounced and confident in scene, and in general.
Body Language Part 1 focuses on standing posture and body language. One thing that really struck out to me was the question of hand placement, which to me is one of the first signs of someone unsure of themselves. Of course I can fall into this mistake myself. Savannah gives some good suggestions for tackling this problem.
Body Language Part 2 was a fun video to watch, lots of interaction with Savannah and her sub. I found this to be a good overall video for modeling behavior for a more dominant role.
I tend to be a more quiet person in general (unless you've gotten a few drinks in me), so body language will be vital in working with my submissives in the future. I would like to be able to teach more hand signals and sounds that will generate movement and obedience in those I dominate. This will assert a more dog-like obedience which I crave.
Next week I will explore eye contact and voice, for now I'm off to enjoy another cigar.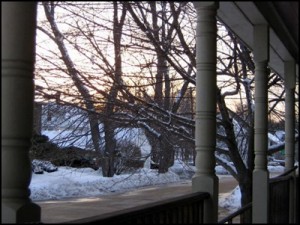 ~LucyLemonade