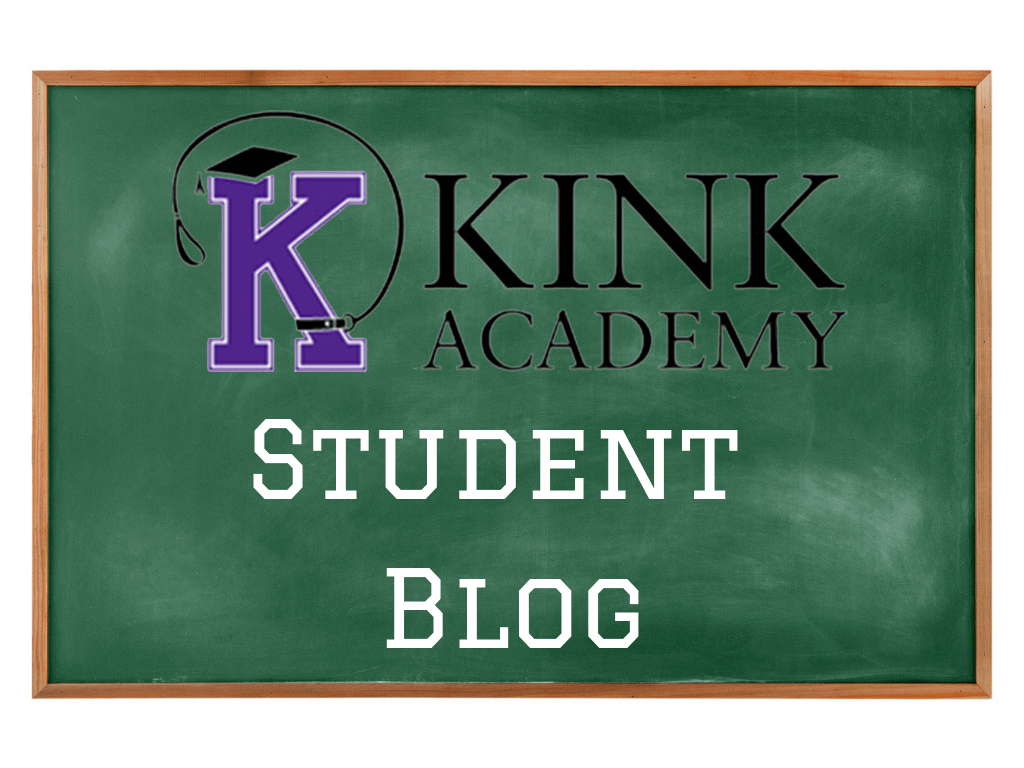 For the last few weeks, I've been raring to go. Basically wiggling all over the place in anticipation of my term as a Student Blogger at the Kink Academy to begin. And now that it has, I've got all sorts of decisions to make. But I've never undertaken such a task with as much pleasure and anticipation as this one (and I daresay from Daddy's comments thus far, neither has he).
So first, let me briefly introduce myself and Septimus (also sometimes called Daddy).
I'm 45 years old, he's 50 (he'll probably kill me for mentioning that). We've been together for almost two years and we've lived together in the Boston area for almost a year. We met at a class, wherein he tied me to a chair as a demo bottom (how romantic!). One of the first things we figured out after moving in together (other than who takes out the trash and where to put my high heel collection) is that it's not as easy to manage a d/s relationship while living together full time as one would think.
I entered into my first bdsm relationship at the age of 24, although I'd been playing around with my masochism for much longer. Septimus is relatively newer, being actively involved for about five years. We both enjoy rope, but it seems that this is one toy that always gets forgotten about when playing at home. We enjoy whips, floggers, crops and canes. He likes stingy toys, I do not. We especially enjoy predicament play and usually end up incorporating some of that nearly every time we play. If you've read any of my blog, you'll get the picture that he's a sadist hidden beneath a Daddy. And I am a bit of a brat. I've also recently discovered a sadistic streak of my own, and have found that I enjoy topping occasionally. I'm not as skilled on that side of things. Yet.
Between us, Daddy and I have taught many classes for various Boston kink groups. Part of the fun for us is in helping others learn a new skill or realize that there was something we could pass on that would hold value in their own lives. We enjoy teaching, meeting new kinksters, and helping them discover this fascinating world that is kink. But, now that I'm a student, I was wondering if I could find the same feelings that I hope our students had when they learned from us. I really wondered if I would find anything on the Kink Academy that I could learn.
Although I'd been on the Kink Academy site dozens of times in the past, usually for a quick rope refresher, I'm now looking at things in a new light. I'd read the first semester student's posts, taken a quick peek around the site and then thought "I've come to the right place".
I took a look around the site, got my bearings, took a peek at some of the videos, trying to get a feel for the content, the instructors and what I'd choose for my first assignment. I was pleased that the videos appeared to be done in shorter segments. I also really liked the way that searches can be conducted: by faculty member, keyword, skill level, category and toy. I scrolled through the videos, noticing so many that I was just itching to watch and making a mental note of those that I just have to see.
But for now, I opted to just drift between videos for the moment and watched a video by Graydancer and Ten called Tie 'Em Up and Fuck 'Em – Reverse Hogtie (5.55) And then lit upon a video by Tess Danesi called Blow Job Tips (6.08) And that's when it hit me.
I've met most of these instructors at one time or another. These are people who teach others for the same reason I like to teach. I've taken classes from a lot of them already at Shibaricon, NEDS, NELA, and Bound in Boston. A few are even very good friends. And if I couldn't learn something new, a new way of looking at things, or a new technique or skill from these wonderful people, I'd have a lot of explaining to do.
So it is with great pleasure that I'm off and running as a Student Blogger at the Kink Academy.
These kinds of decisions I can live with.
~silverdreams