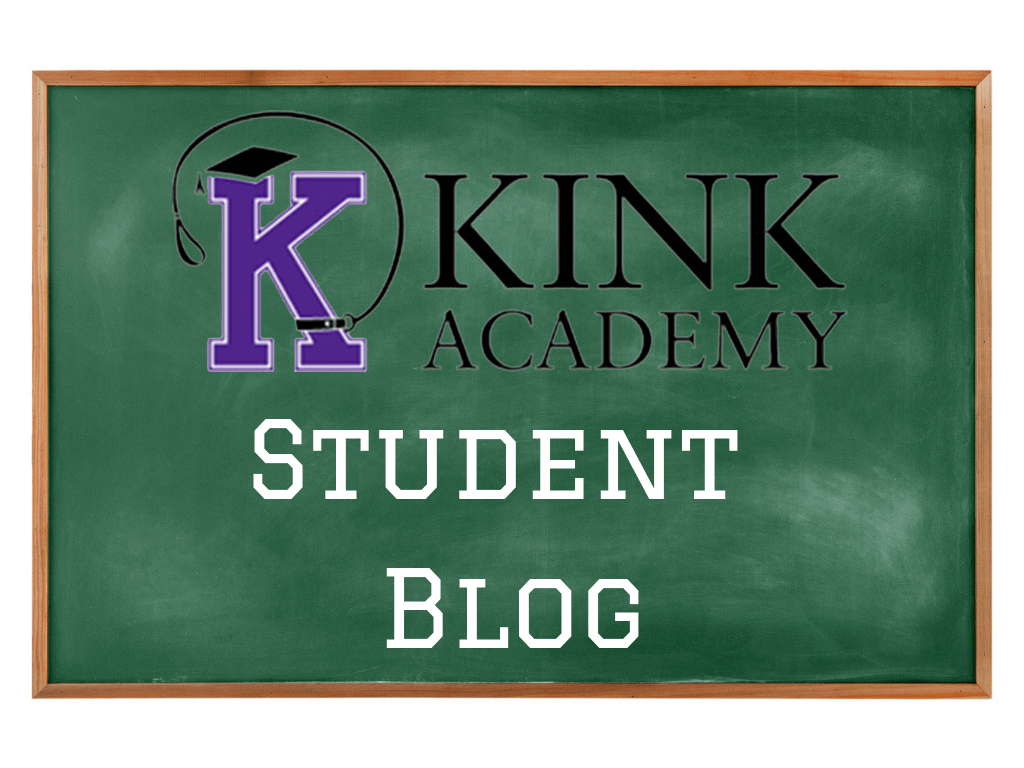 It is the epitome of stupidity to continually do the same thing over and over again, knowing the outcome will be the same, yet hoping for a different result. I'm guilty of this. And yet I keep beating myself up because the end result never changes. And boy, can I beat myself up.
I've been perving videos on the Kink Academy for some fun, kinky shit to try out. I'd watched the flogging video by Dov, some rope videos by Graydancer, and even a caning video by Princess Kali and I had planned to write my next post on any of those three things. I've been practicing my flogging and I'd wanted to try out any or all of those things on a friend or two and write about that. I will get to that eventually. But something came up and so I turned to the Kink Academy for help.
We went to another party. It was low-key and with people that are dear friends. It had been a while since we'd really played. So I was surprised that same kind of thing that always happens, happened again. With no clear idea of what Sir had planned, without some idea of where he was going, I followed along, hoping that this time, I'd "get it right". I never really know which reaction will appear, and I never can be sure which one is going to be the one he's looking for. When we hit on compatible expectations, that is- with him hitting the right buttons and me reacting in a way that he expects, things work out pretty good. But when there's a disparity, they turn out pretty badly. I cannot, despite what anyone may think, control my reactions. They just…happen.
He'd tied me and I had really enjoyed it. It wasn't exactly like "old times", but it felt a lot closer to it than it had for a long time. He'd tied my hands over my head and we'd begun to play. When he begun caning me I let myself flow into it, feeling the lovely sting of the cane until it turned into dull fire that gets me moving. I have a sort of "need" to fight before I can get to the place where I'm able to just relax into it. Especially when playing in public. I need to give myself permission to let myself just fall, knowing he'll be there to catch me. It takes a while for that to happen. And in the meantime, it can look like either extreme brattiness (which we can deal with) or even that I'm pissed off or angry.
But after I've reached that point, if he's not expecting it, apparently it can look a lot like boredom. When the circumstances are really conducive for bratty, or when one or both of us really isn't in the mood to deal with a full out fight for my submission, I just settle in and enjoy it. And enjoying it I was.
We'd played for a bit, with me giving it a half-hearted fight, when he'd told me not to move. Something clicked inside me and I just dropped. And besides, when I'm like that, when I don't really WANT to fight it, when I'm enjoying what he's doing, living by the letter of the law is just easier. No fighting, no attempts to gain the upper hand. Just doing exactly as he wants. Not moving. Besides the fact that he'd told me that if I kept moving, I'd end up getting hurt (in a bad way). I was tired of being a brat. I just wanted to feel the cane move across my ass and feel his hands on me. But he was looking for some reaction that I couldn't force from me if I tried. I was looking to just be relieved of having to think about anything other than him, the cane, and the freedom of not having to think. It had been so long since that sort of thing had happened, I was just happy to relax into the cane strokes, and not have to think about my job, my car, my cat, or any of the other hundreds of other things that intrude. We were finally playing hard again and I wasn't going to let myself worry about a damned thing other than just feeling good.

Our scene ended just as I was entering my own little happy place. The cane on my ass felt wonderful, I was relaxing into each stroke, enjoying the sensation, when it just stopped. He'd checked in on me several times. I thought I'd answered coherently that I was fine. And I thought that the strength of the blows should have clued him in as to where I was. But this is one of those instances where I get confused by what happens. He wasn't getting the reactions that he was hoping for and so he just stopped. And then his face got the look that I like to call "what the fuck just happened". He wasn't angry. Just disappointed.
I was sitting next to him, trying to focus, unsure of what was going on. Were we done? Did he get hurt? Had we played so long I lost track of time again? And I sort of had that half fuzzy/half pissed off feeling that I'd been enjoying myself to the point where he'd stopped enjoying it.
So after a night where I slept only a few hours (and badly at that) and a morning spent rehashing what went wrong with him, I came to the Kink Academy to see if I could find a way to figure out a few things. I needed to find out how to communicate to him about my need to fight, my enjoyment of what he was doing, and most importantly, to clue him into when that tipping point comes. That space that happens after I've lost my internal fight, during the calmness while ramping, and the delicious falling into the abyss. Had it really been so long that even he's forgotten what that looks like?
I watched several videos this morning trying to figure this out. I watched Cecelia Tan's video on Blame. This one was a good starting point because she explains that it is a common tendency for submissives to blame themselves when things go wrong. Or, in this case, when things were going right, but were perceived as going wrong. It helped me to alleviate some of the anger that I'd been feeling all night long over the fact that neither of us is a mind reader.
But that left me thinking that even knowing that neither of us is to blame, we'd have to figure out a way to recognize that a disparity was happening when we were playing.
Which means that we'd need to find some way of communicating that works for both of us-when our perceptions differ, and when I'm in a space that I happily float in, but which appears differently to him. I need to find a way to communicate with him that what he's doing is perfectly fine, and that if he keeps up with it, he'll be well on his way to sending me into a lovely little subhigh, eventually requiring him to snuggle and give me chocolate. And more importantly, so he won't misunderstand and won't be yanking me back from the cliff before I can even get there to the edge. When telling him "I'm fine" means something different to him.
I watched a video by Julian Wolf called "Unconventional Communication for Unconventional Relationships". Although the focus of that video seemed to be on poly relationships, the techniques she explained about non-verbal communication, written communication, and even communication that happens during play were applicable to everyone, and without much effort I could apply them to my particular situation.
I just needed to figure out HOW to do that.
So, the last video that I found oddly enough was called Protocol, and was by Princess Kali. In that video she explained some of her personal protocols for tone of voice, and most especially phrases that she uses within in scene so that the energy isn't broken, the roles needn't be stepped out of, and most importantly, so that both parties can understand each other. It was sort of like having code phrases that still kept the energy and flow, but that were assigned clear meanings so that there was no misunderstandings about where things were going or how they were being viewed by the people involved.
I laughed to myself that three such divergent videos, that I'm pretty sure would never have even thought of being helpful together, helped me see so much. So much of what didn't work in the way I'd expected, and see that there's a reason for searching for "just one more answer".
Knowing that neither of us is to blame for something that we both misunderstood, knowing that we both have to figure out how to communicate within scene, and knowing that there are ways to do that so that he gets the information he needs to continue with the delicious infliction of the awesome sensations he's giving me without sitting down for a pow-wow in the middle of a scene is not only helpful, but gives me something concrete to work on.
Once again, the Kink Academy has come through.
~Silverdreams