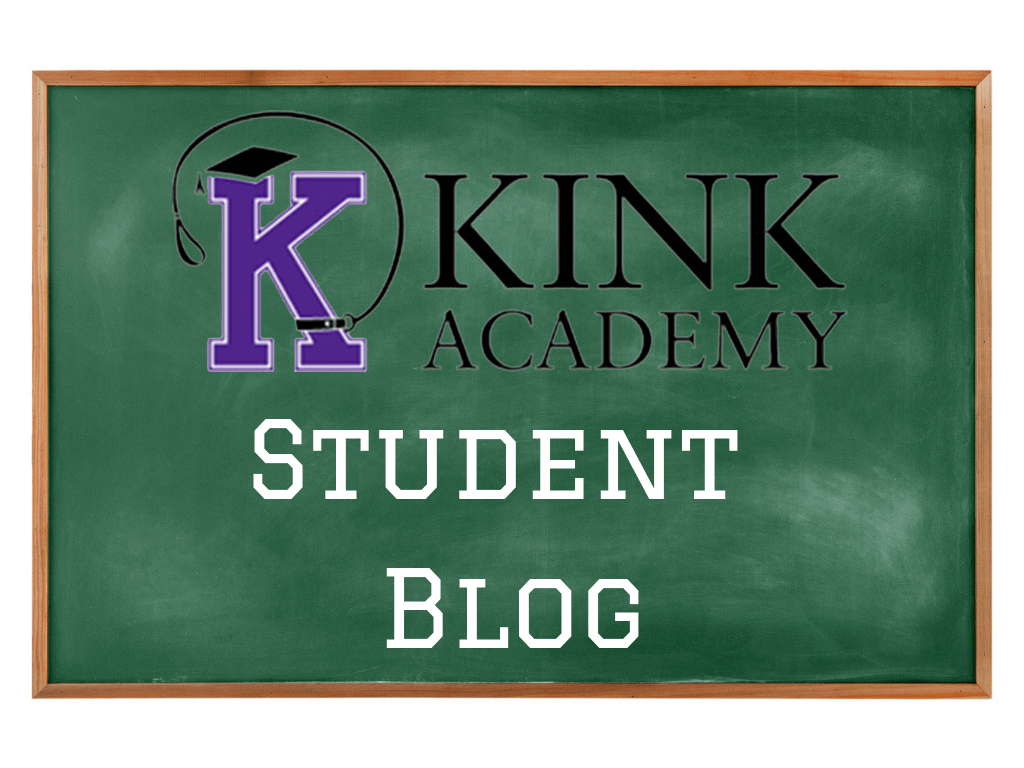 Kink events are all different, some are can be awkward, or far too clique-y. When you find an upbeat event where those attending feel friendly and inclusive, it's a great night. That's how the Kink Academy Open House felt to me. I've been watching Kink Academy videos for weeks. It was nice to see some of those faces in person.
We arrived late due to misjudging the lack of parking in Boston on a friday night (yes, I know, so naïve). The house was packed on arrival, but luckily two vacant seats became available. I even got to meet fellow student blogger SilverDreams when I arrived.
The gorgeous Savannah Sly and Princess Kali hosted the event and ran kinky party games including hilarious improv, couples creatively toying with their partners with a donut on a string, and a rope battle for the most creative tie. My favorite was the donut on a string with a puppy bouncing on all fours and a couple with a sexier approach.
Dov's flogging demonstration was great, showing a quick 101 on one of the Kink Academy cheerleaders. I got to see some of the techniques shown in his videos and lust after thuddy floggers.
Wintersong gave an excellent discussion on chemical play on cocks. I always love Wintersong's classes, he always delves into the darker side of play. If you've ever thought "my fetish is too dark" you should watch his video series on incorporating Unusual Fetishes.
Everyone took out their raffle tickets for free year memberships to Kink Academy and other prizes. My wife won an amazing gift of free registration for Queer PlayCon coming up in May. We had considered going, but now it's definitely planned. Such an awesome surprise, especially since she's never won a raffle before.
Graydancer ended the demos with his demonstration of the Tie Em' up and Fuck Em' Tie. His model Octavia is beautiful and Graydancer is quite the performer. He even displayed a version that debuted first for the Kink Academy Open House. If you haven't watched his videos, go watch them now. And he's pretty darn cute!
I got my first taste of electricity last night! I'd always been quite scared of electricity, but the showman Scott for BigHeadStudio drew me in. My wife tried out several of the electrodes and still has little red spots to prove it. My eye was drawn to what looked like a metal flogger with shiny chains. Instead of describing it to me, I was coaxed into placing both hands on the wand and letting Scott run the chains along my arms. It felt amazing! I never thought I'd like electricity, but now I want a wand and one of those chain toys!
Last night was the debut of the Kink Academy Jingle and commercial! Savannah Sly in skimpy gear and an catchy song that will get stuck in your head. Look around the site to find it. Savannah also stares as a superhero in the commercial for NCSF. Also a must watch.
If you have the chance to attend the next Open House, make sure to come early and get a seat. Great vendors, excellent educators, and Princess Kali whose excitement is infectious (I wanted to steal her pink cardigan with the Kink Academy embroidery). I can't wait for the next one!
~LucyLemonade