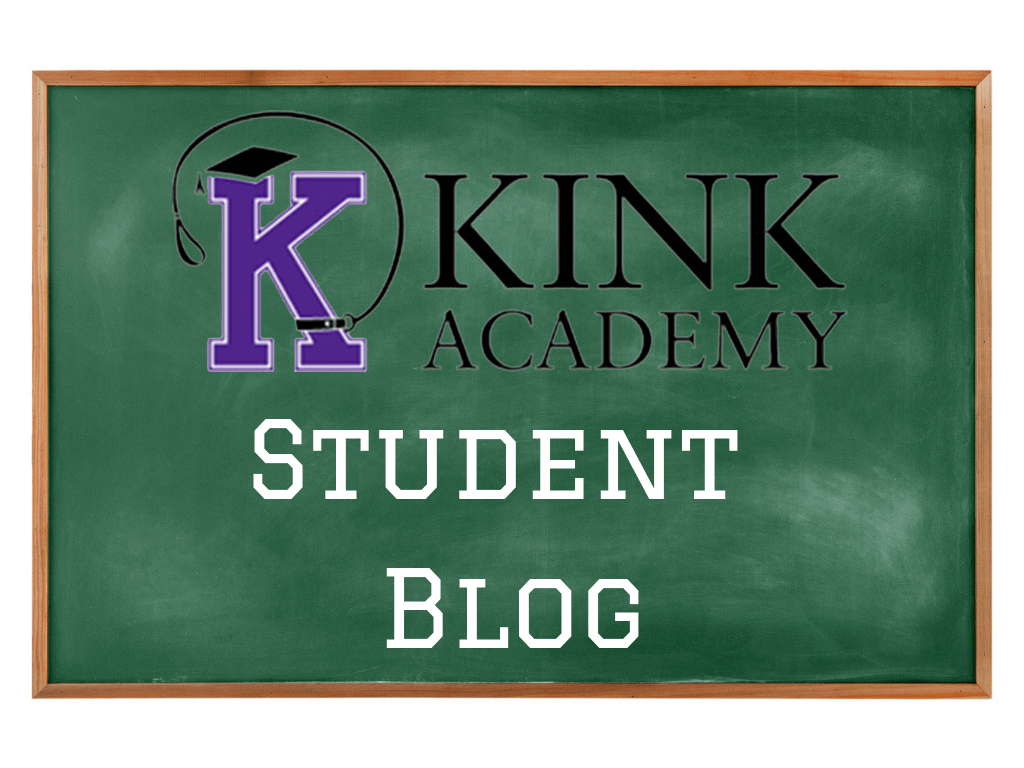 For this week's assignment at the Kink Academy, I thought I'd try something a little fun.
I have a toy bag that I've been putting together for many years. Whenever I'd show it to people, they usually smile, giggle, and sometimes even scoff. My toybag consists of 99% sensation toys. Not the sensation that is caused by whips, floggers and paddles. But the sensation caused by feathers, brushes and scratchy things.
In the two years that I've been with Septimus, we've never played with my box of evil implements (I use that name because of the aforementioned scoffing). He'd asked me a while back why we'd never done that. I told him that he'd never really given me an indication that he'd be interested. But I figured that THAT was time to change.
I searched for videos on Kink Academy specifically about sensation play. I wanted to try to incorporate that into trying to help Septimus relax after a couple of really frazzled days.
The first video I watched was on Light Sensation Play by Shanna Katz.
I laughed when she pulled out two toys that I also had in my toy box. I'd used those, and had those on me many times. I know how they tickle, but can also be used in many other ways for different sensations. I enjoyed that she showed how the same toy could be used with different pressures for varying sensations. I also got a kick out of the fact that we must shop at the same dollar stores for our implements.
One of the fun games I like to do is to blindfold someone and try to get them to guess what I'm using on them. I ask if they prefer scratchy or soft and try to mix the sensations to get the best effect. I remember when I used a corncob holder as a scratcher and then as a pokey toy on one person who couldn't for the life of them figure out what I'd been using. When she finally took the blindfold off, she was amazed at what I'd had out in front of me and had used on her. All it takes is a little imagination and a few dollars and you can create a pretty excellent, sensual, or giggly scene.

But as to Septimus. I know that he's not into tickling. Well, him being tickled. He knows I hate it so that's why he does it to me. He's also not really into softness. I knew that I'd have to break out the scratchy toys and see what I could do from there. I knew he liked to have his back scratched, so I figured this was a safe bet. Abrasion play. Or perhaps some of the harder rubber toys to help with the muscles. I know he likes scratches and massages and I was sure I had enough in my bag, and what I could gather in the rest of the house to do the job. I'm pretty creative when it comes to pervertibles.
I sent him a tweet and asked if I could have an hour of his time tonight. That I wanted to try to see if I could help him to relax. He's not very good at accepting such invitations without explanation, so I had to figure out a way to tell him what I was trying to do. So I told him. And, I pulled the Kink Academy homework card out. Daddy would HAVE to help me with my homework, right?
In order to get into the mindframe to explain that I wasn't looking to top him, but instead what I had in mind was to give him an hour of sensation that he'd like, I watched Intention v. Activity by Princess Kali I wanted to see if there was a way to express my intention with what I wanted to do.
I asked him if he would give me an hour. I wanted to practice what I'd not done in such a long time. I assured him that I wasn't looking to top him, but rather to provide some relaxation and sensation in order to let his mind try to quiet for a bit, and that I'd wanted to communicate that it was time to trust me to know him. To know what he liked. And to know his body. I also reminded him that I was leaving in a few days for Momentumcon and that I wanted to establish a connection and give me a touch memory before I left. I also had to promise that I would, under NO circumstances go anywhere near his belly button.
I'm not sure what, if any of that worked. I tend to think that he was just amused by the idea of it all. And not a teeny little bit nervous. He's not really good with surprises, even ones that I assured him he'd like. Either way, he let me go. Hey, he's got a safeword too, right?
When I'd gotten home, I'd gotten the things I would need, put them in the bedroom on a table under a towel. We'd had a dinner, and although I goofed and served brussel sprouts (I didn't realize he didn't like them), it was still better than take out. After dinner, I'd started the evening.
I began by massaging his feet. I spent a long time on his arches and toes, massaging cream into every nook. He looked down at me and asked if he should put his phone away (he was tweeting and reading). I replied that tonight was all about him and if reading and tweeting relaxed him, then he should by all means continue.
He lasted a few minutes before his eyes started closing. He was relaxing and enjoying the attention.
I finished with his feet and told him that if he wanted the rest, he'd have to meet me upstairs.
I had the bed straightened out, and the light down low. He was nervous going op the stairs, making jokes about "no flogging" and trying to maintain a domly composure. I giggled and assured him again that I knew him and I wasn't going to do anything he didn't like.
He's not a fan of blindfolds and so I didn't want to ask him to wear one. It was difficult for him to relax, not knowing what was going to happen to him. But also, I think it was valuable for him to know the kind of thing that I go through every time we play. How much trust I have in him to go blindly where he leads, not knowing what is going to happen, but trusting him to see that everything works out alright.
I asked him to put on some music that he enjoyed, but he declined. I think that he was more nervous than he let on. But since the goal wasn't seduction or sex, but was relaxation for him and touching him without interference for me, I let it go. He enjoys the sound of my voice anyway, so that would have to do. And I assured him that I would not cause him pain, bind him in anyway, or do any of the other things that I know he wouldn't like. I asked him to trust me and let his mind just focus on the sensation. To try to relax.
I asked him to lie on the bed, face down, naked and get comfortable. And I began.
I had chosen the toys that I was going to use earlier and had them ready. I did not let him see them though (a girl's gotta have some fun). I figured that I'd start with some softer things on his back, down his legs, on his arms and around his neck and see if that annoyed him too much. I didn't want to spend too long on the softer things, but I wanted him to get used to my touch and touch of unfamiliar things. I know he didn't like fur, but I'd wondered about softer brushes. I wasn't trying to tickle, I just wanted to get him used to the weird sensations he might feel and understand that if he really didn't like something, he'd only have to ask me to stop. I began with a light massage, using my fingers and nails. Something familiar so he could see that I wasn't going to do something that he'd hate.
I progressed to some of the rubber toys, the balls and the other things that could reach up under all those muscles and perhaps feel a little different from just using my fingers. I used the end of a glass dildo (hey, it's a pervertible!) to get up underneath his shoulder blades. Although I did use what I'd learned earlier from the Full Contact Dom-Punching video by Graydancer for the massage, I mixed the balls, running them through his shoulders, down his spine, and onto thighs, bum and his calves. He wasn't stopping me, but he was still tense.
I know that scratching his back puts him into a sort of alpha state, so keeping my hand on him (I try never to remove my touch from someone during sensation play) I started with the scratchy things. I used dish cleaning pads, wire brushes, soft brushes. He giggled once or twice, and once or twice he didn't like something I was doing. I went back to the things he did like. More scratching, more heavy pressure with the balls. I even broke out the rolling pin. It's amazing what one has in your own house that can be perverted. He questioned me about each object and was surprised once or twice with the answer. Especially when I told him about the rolling pin (he said 'as long as I didn't hit him with it'). I didn't mention the dildo until later. I figured that one might make him nervous again.
When I was finished, I felt wonderful. I hadn't ever once felt as if I were topping him. Instead, it gave me a kind of satisfaction that he'd trusted me enough to try to help him. To give something to him that was different, and to expect nothing in return. I wanted him to just get lost in the feeling for a change. Without any other expectation or demand from him. Just to feel good.
I'm not sure if I succeeded. However, even if I couldn't stop his brain from disconnecting for a while, I could at least help him sleep. We talked for a while and we fell asleep. This morning, he asked for more scratches.
Such a greedy dominant :)
~Silver