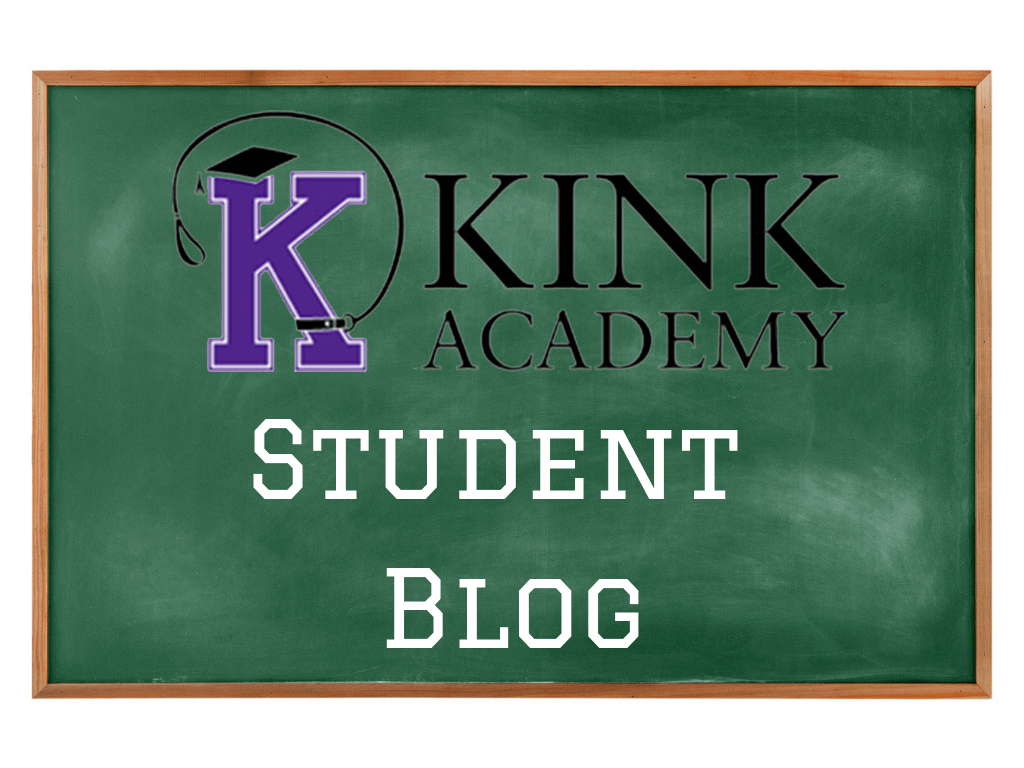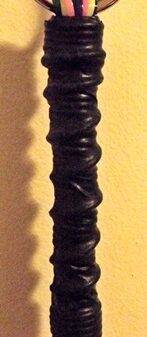 Seeing my fellow student bloggers making such fun kinky crafts, I had to try my hand at producing a flogger of my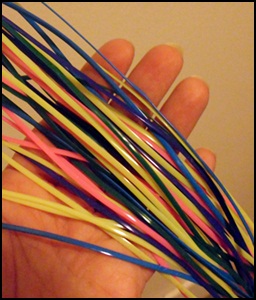 own. I watched Goddess Nyxx's neon cord flogger video to learn how to construct a diy toy. One thing I really needed to know was how to create a sturdy handle. I already have a rope flogger, so I wanted something a little different than the neon cording. Watching Nyxx's other video on handmade variations of floggers I got the idea to play with gimp. I happen to have access to brightly colored plastic lacing. So I cut lengths of pink, yellow, green, purple and blue. My idea was to make a vicious flogger in childhood colors.
I still had to make a trip to a hardware store for a couple of items including electric tape, rubber spray and wire. I ended up being proud of my sturdy handle and the whole flogger. And I have enough supplies to make another handle. Trying out the flogger on my wife she said the lacing has a harsh bite! Next I think I'm going to use old bike innertubes shredded into strips. I love kinky crafts!