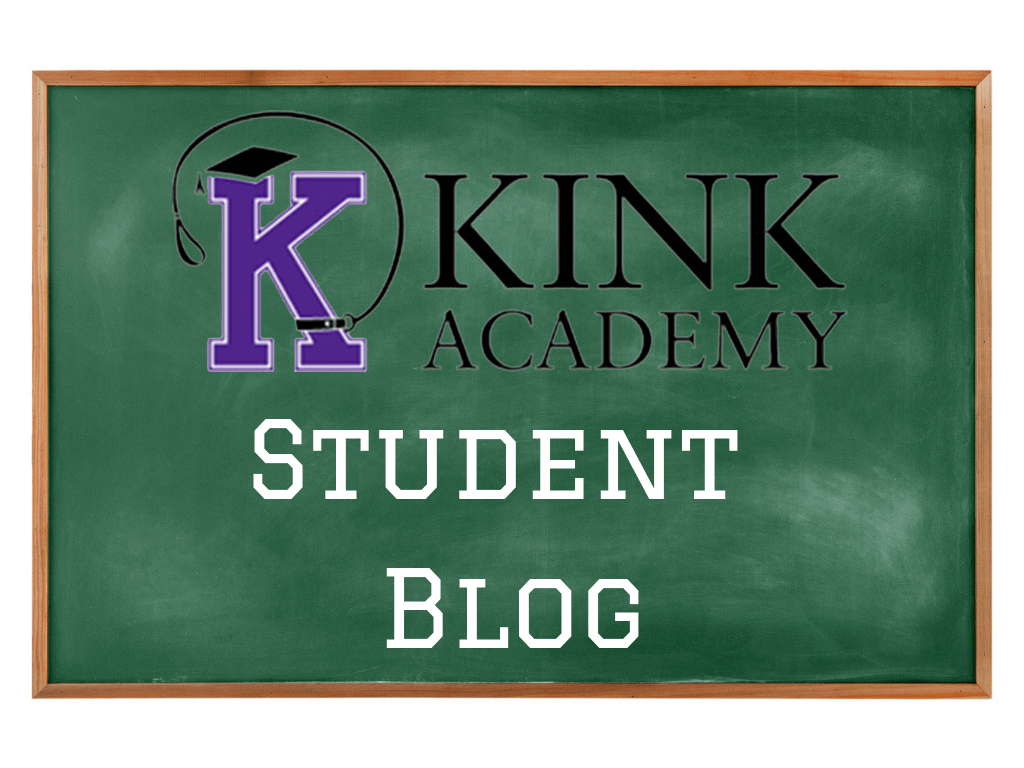 I'm a huge fan of crafting; I knit, do cross stitch and enjoy creating things. I also love munches. It's great to have a social space to chat with fellow kinky people and get to know them. I think it's easy to meet different people in a vanilla setting; there's no hiding behind the latex clothing or being judged for your play style, you just get to hang out with like-minded people. So what better way than to combine the two and have a crafty munch?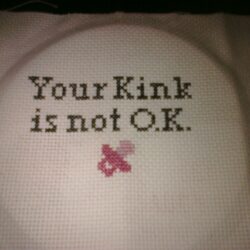 I remember when I first started going out on the Manchester scene, I looked for a crafty munch, after seeing a post on IC for one in another city. Unfortunately, the one in Manchester had stopped several months before and I definitely didn't feel that I could organise one when I didn't know anyone really. Six months later and I thought, why not? So, last Sunday, a group of us had a very civilised afternoon in a cafe in the city centre. What interested me, was the range of different crafts that people were doing. There was knitting, sewing, cross stitch and just general crafty things, but many with a bit of a kinky twist.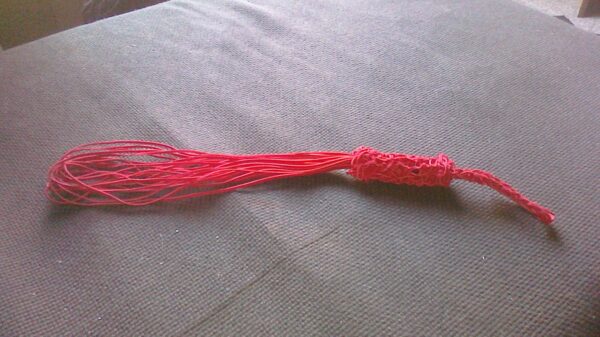 For future munches, I'm thinking of running little workshops on how to make kinky items, such as floggers or do other useful things. That's when I turned to Kink Academy. Goddess Nyxx has a series of videos on how to make your own, low cost floggers. The first one is free so I'm thinking of posting a link to it for the munch attendees to see so we can try and make some in the future. There are several variations so there should be something for everyone.
I'm also tempted to show people the latex repair videos as these are really helpful and you can, of course, use the techniques to make your own latex accessories so this would be something else people could be doing. Now to find someone with reasonably priced latex!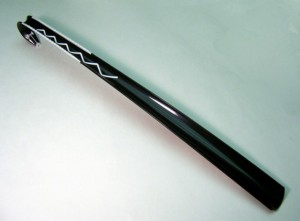 Of course, you don't have to make your own toys, there's plenty of pervertables out there, as demonstrated in the video on tickle tools. You just have to use your imagination. One of S's favourite toys is an Ikea shoe horn! B has used hair brushes, wooden spoons, knitting needles… And you can make them look more kinky if you like, with a lick of paint or some gaffer tape. Or leave them looking innocent so the family don't notice!