Thanks for Your Support
Become a member or log in to watch this video.
---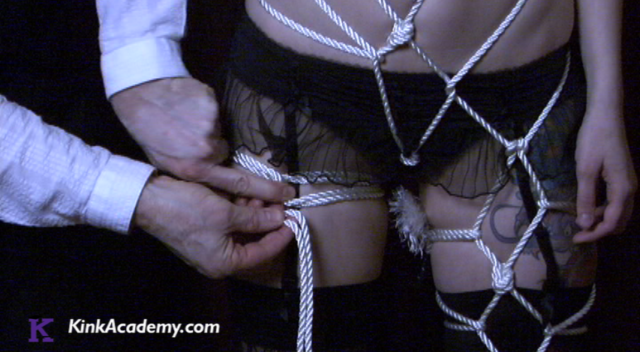 In this long clip Danarama breaks down how to create an alternate leg harness for web frame bondage. This one is based on a series of single column ties, so after showing it once the Diablo Swing Orchestra steps in to accompany the rest of the tie. Dan also gives tips on how this tie can help continue the connection between top and bottom during this extensive process.
Web Frame Bondage
Web Frame Bondage: Leg Harness 2