Thanks for Your Support
Become a member or log in to watch this video.
---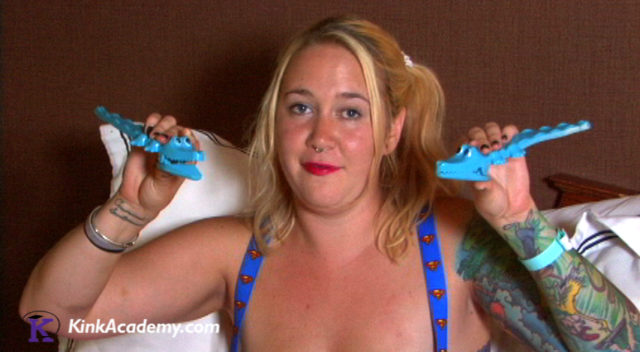 Iris Enchanted brings out those tried-and-true kinky sex toys, clothespins! But she steps outside of "the nipple box" and shows different ways to use them along with reasons they are more delightful than you might realize. She also pulls out some other very unusual clamps to show how you can multi-purpose your sex toys.
Pervertibles
Pervertibles: Clamps