Thanks for Your Support
Become a member or log in to watch this video.
---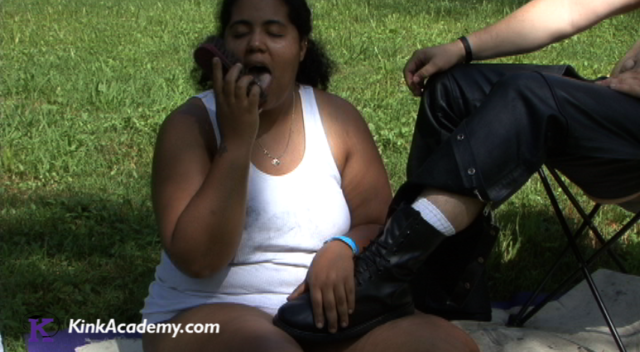 Poetic talks about the fabled "spit shine" technique in this clip. She shows a few ways to integrate the process of giving a high-shine with fetishes like licking and drooling. She also uses her shirt as a buffer and talks about some of the other polishes you may want to keep in your kit for a layered shine.
Sexy Bootblacking
Sexy Bootblacking: Sexy Conditioning for High Shine