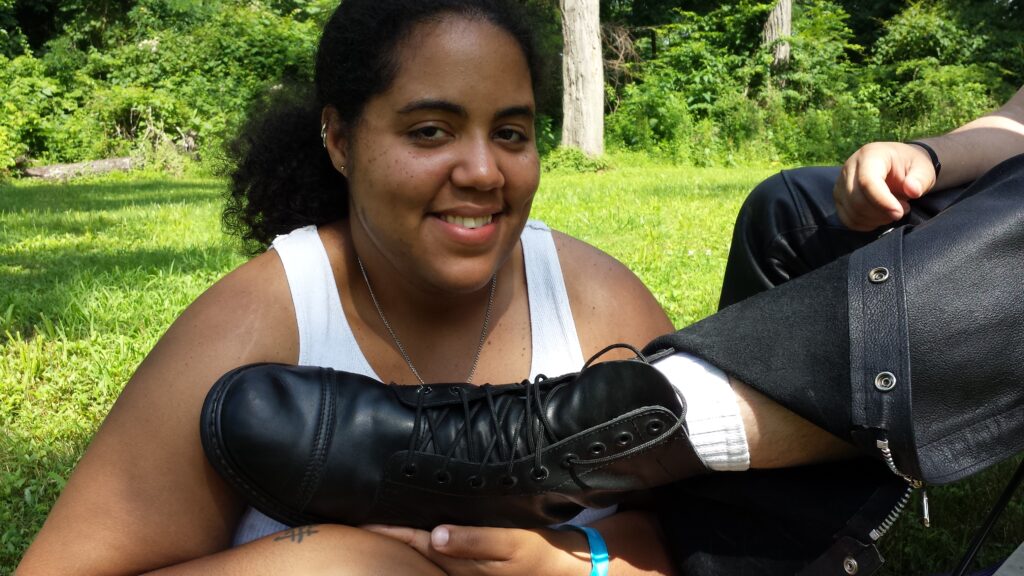 2013 Dark Odyssey: Fusion Dirty Pig, 2013 Rope Camp Hot Ash cigar slut, erotic writer, blogger, and podcaster, and owner of the TARDIS cunt
Location
east coast living
Poetic Desires, the 2013 Dark Odyssey: Fusion Dirty Pig, as well as the 2013 Rope Camp Hot Ash cigar slut, is an aspiring writer who has been exploring kink since 2005. Poetic's story Red and the Big Bad Wolf was featured in A Princess Bound, an erotic anthology of sexy fairy tales.
Poetic has been highly active in the east coast kink community for the past four years. She has presented at multiple open space events, as well as at Dark Odyseey: Surrender and at Pittsburgh Bridge's Spring Fever. She will also be presenting at Paradise Unbound and C.O.P.E this year.
Poetic was featured on the Oprah Winfrey Network's Our America with Lisa Ling for their episode 50 Shades of Kink.
Poetic is a polyamorous switch and pansexual slut whose kinks include (but are certainly not limited to) rope, rough body play, leather, and cigar service.
You can read about her kinky adventures, a selection of her erotica, and stories from her life in general, on her blog poeticdesires.com.
Poetic also boasts two podcasts. The first, Daddy's Good Girl, is featured at poeticdesires.com. The second, Poetic Reads Gray, can be found at poeticreadsgray.blogspot.com.
Specialties
The following is a list of classes Poetic offers to present at various events:
- Calling All Ashtrys: Cigar Play 101
- Fingering 401: Fisting Is Fun
- The D/s Fishbowl
- Leather Love: Bootblacking 101
- Protect Yourself: Identifying and Dealing with Predators in the Community
- Negotiating Aftercare