Thanks for Your Support
Become a member or log in to watch this video.
---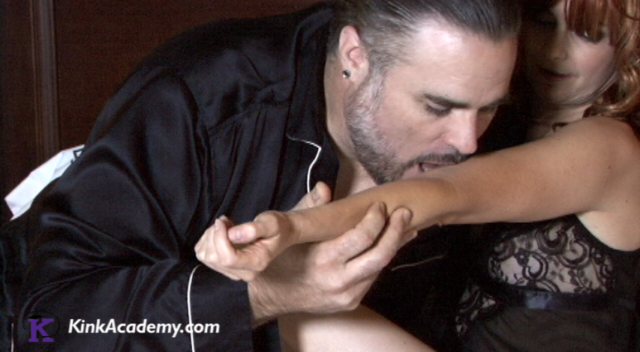 Scotty and Annie continue their series on sensual masculine domination with a couple of clips with teeth! In part one Scotty shows the way that you can use your lips to give tiny nibbles along the skin for great sensation without leaving any marks. Then, to Annie's delight, he increases the intensity and shows how just a little change in the nipping of flesh can really set off the dominant mood.
Dominant Kissing
Dominant Kissing: Light Biting, Part 1