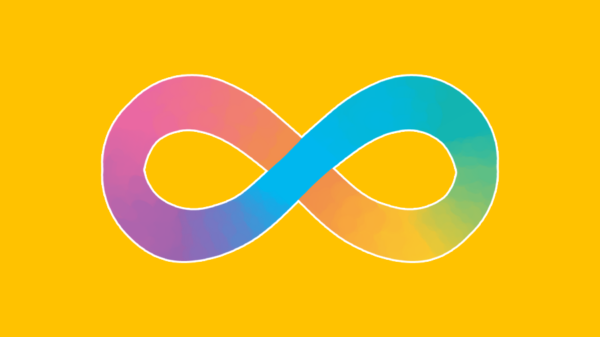 Fantasies are a big part of kink. No matter how much someone may say that they have no expectations for a scene, or for finding a certain type of partner, we all do. There isn't anything wrong with that—expectations help us in many ways. Expectations help us reach goals, determine our next move in our plans, and we often joke with others that we either have really "high expectations" or "really low expectations." When we fantasize about who our ideal partner is we may view someone who is tall, dark, and romantic. Someone who has become attracted to kink after reading the popular fifty-shades of gray series may been look for someone like Christian Gray (as unhealthy as that may be), the antagonist in the movie The Secretary, the Marketplace setting that has created, or even relive the journey of in the Story of O. When we find that "perfect" partner either at an event, online, or through another we have that chemistry of "new love" and the honeymoon phase. What if during that phase we find our new partner meets all of the ideals but may have a challenge personally?
What happens when we hear the term autism—where do we go from there? What if, even before we start a relationship, we realize someone who may be a fantastic person struggles with this challenge?
Something that I often state at the beginning of my Kink 101 presentations at regional conferences is that beyond the stereotype that is "bonded" to our community our demographics are vast and varied. There are members of our community who hold PH.D's, law degrees, masters; there are members of our community who barely made it through high school but are successful in their adult lives; there are members of our community who plain assholes and we often wonder how they made it this far in their life. There are different races, different sexualities, genders, and even a difference between people who subscribe to SSC as their view on ethics of play and people who subscribe to RACK.
Some may be familiar with the term stigma. The term stigma refers to a mark of disgrace associated with a particular circumstance, quality, or person. Those who are kinky may shudder at the idea of coming out to family as kinky; these individuals may come from very religious/conservative families, have high profile jobs, or be worried about the reaction of family. The term dual-stigma, which many may not be familiar with, is when an individual has more than one part of their identity that may cause "unwanted" reactions. For me, being autistic, there is often a moment of "coming out" to my partner, usually before a first play session but not on the first date, where I state that I am autistic. In a place of employment there are laws that are created to protect those with disabilities thanks to ADA, but beyond our places of employment we are left to fend for ourselves. If we're lucky, we do have places in our lives that are "safety" zones. An individual may have a close mentor, a friend, a relative, or a group of individuals that provide support and acceptance, but once they're out in the world making connections, that may not exist.
For kinksters, one of our "all-time favorite" discussions is the DSM. As we struggle to be not labeled "mentally incapable" because of our sexual needs to flog and spank people, there are at least two generations of adults who are likely to have undiagnosed autistic peers, and even now it's still a new frontier to diagnose with the new DSM 5. From the 1950's to 1970's many individuals who were diagnosed with autism often ended up in institutions. It was not until 1994 when Aspergers, a high functioning diagnosis of autism that often affects tactfulness in social interactions, communication, and slower processing on thoughts and feelings was entered. Even now, males are more likely to be diagnosed than females, both sexes have different struggles in their interactions, and no autistic adult is alike. It is much like the idea that every person has their own kinks—even if we aren't attracted to that kink, we are respectful.
Let's work together to be a welcoming community…
So how do we even begin to understand? How do we even open our doors, our hearts, our groups, our munches to help and support the needs of an autistic individual who just wants to be accepted?
Offer assistance: When posting an event online, state that if someone has a disability or even socially anxiety, they are welcome to email the host ahead of time. Offer to walk into the munch with the person, to meet beforehand, or to help with ensuring a person will be comfortable when they get to the munch. Yes, it will take more effort, but remember, unlike a workplace where ADA gives certain comfort to someone who wants to make a living out beyond the walls of a workplace, no one can force anyone to be nice to someone.
Make room at the table: When someone walks into a munch or workshop and the place is packed, group leaders often expect that the next person will start a new table, but if the next person has autism and it has already taken them most of the day to prepare to go out and socialize for three hours, starting a new table can be daunting. Instead, ask a regular who knows the individual to sit and chat with them. If you do know that someone is coming who may feel more comfortable sitting with a group rather than forming a new group, save a spot. Yes, we all go to socialize with friends, and we all should be allowed to sit where we want, but to make friends we must meet new people.
Offer a quiet space: I'll be honest—one of the disadvantages of autism is that when an individual is flustered or frustrated, doesn't understand what is going on, or gets over-stimulated (e.g. by too much noise, smells, conversation, or touch), an individual may need to stim* to ensure there isn't a meltdown.** If there is a lobby, or an empty-ish bar, or it's warm enough to go outside, make sure they know where they can go if they need some quiet time.
When they do come back to the group, make sure the group does not bombard them with questions. They left for quiet time for a reason. Respect that as a group. It's not all about everyone else.
Don't touch without asking: Let's face it, as a community we are often touchy people. We love hugging. We love touching. We love snuggling. After one munch, a new person may feel renewed and full of confidence, and would love to hug every single person in the room as thanks for being friendly towards them. I have had to train people in my own community to ask before they try to hug me, or ask before they touch my arm. I still need to remind people not to touch my shoulder from the back unless I can see them in my view. This rule is something we learn in kindergarten, but is often forgotten thirty years later. I remember at a Girl Scout camp I attended as a child an evening ritual, especially with the younger campers, was staff going around and offering a handshake, a high five, or nothing when tucking all of the campers into bed for the night. When people come in for a hug, when others do not want to give a hug, it can be hard to avoid… I literally have forced more than one person into a handshake.
Do not believe the stereotypes: Countless times as a community, we have rolled our eyes together at the misrepresentation of kink in media, or fought against a stereotype about kink and BDSM. Recently at a weekend retreat where I unfortunately had a "mini-meltdown," I was later told that my interactions could be taken as a sign that I was going to get violent towards others. People with autism have often been treated like children because it is perceived that is the way they can understand and respond. Do not go forward and treat someone less than an adult because you are concerned someone does not or will not understand something. In some cases, a person with autism may be oblivious to common social interactions, but others are hyper-empathetic and can sense what everyone is feeling or thinking in the room.
Being an open and affirming community for those with autism can be a challenge. We often hope that everyone will be perfect in their interactions; we get frustrated when they aren't, and we sometimes feel the need to comment on that to show we are different and better than those who struggle. It is a challenge to accept anyone different—let us not forget how often we struggle as a kink community to be heard at pride events or among other social communities that we wish to be accepted in. The first step in this is understanding that this is not less—this is not different—this is the ability for human interaction and love to exist.
* Stim or stimming is also know as self-stimulation. Before the giggles start, I do not mean masturbation! Stimming is a repetition of hand movements, feet movements, or noises that help calm someone down, shows when they are happy, shows when they are sad, etc. Stimming can take various forms and it can show what type of mood a person is in.
** Meltdowns are moments where an individual cannot work out the over-stimulation and is unable to handle everything. Often an individual can go mute, not be able to communicate, or lash out at someone or a group unexpectedly. This is not a tantrum or a way to get attention. Labeling it as that often makes an individual feel alienated and in certain circumstances an individual will not remember exactly what they said during the meltdown after its done; in fact, these meltdowns can require days of recuperating before someone can even start functioning normally again.
Save