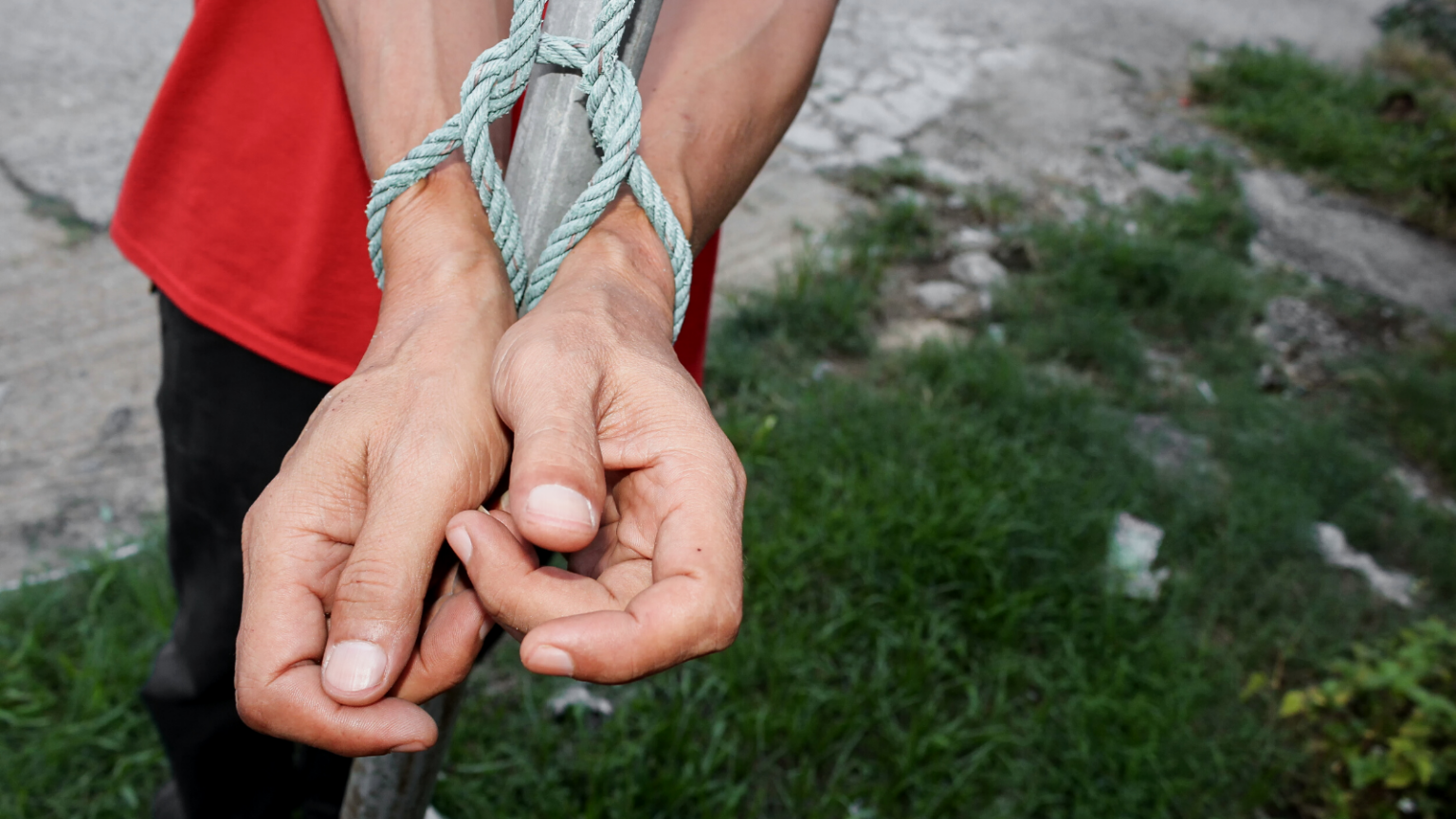 "Wow, it was amazing…I was slung up in this reverse-prayer Naka-style TK using 4-mil jute from Bastard when I felt my radial nerve go 'ping' and she activated my scalenes and it fixed the tension before I even had to say anything! I dropped into subspace completely but we didn't want to hog the rig so she spun me a few times and then unclipped the 'biner to do some semenawa floor work like we negotiated."
There are some people who read that and say "wow, sounds like a good scene!" and others who think it sounds like some gamer's description of a new fantasy online game. Rope bondage is experiencing a huge surge of popularity that happily has coincided with the growth of Kink Academy, but like any sub-culture of a sub-culture the terminology can get a little confusing at times. We've always tried to make sure our instructors explain the terms they use, but sometimes jargon creeps in. Here are some common phrases and definitions.
Also, if you have any specific questions or clarifications needed, feel free to let us know in the comments!
Mostly Common Rope Vocabulary: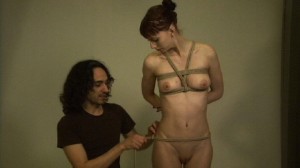 Negotiation: The most important part of rope bondage, where the people involved agree on their intent and establish boundaries.
Bight: The bend in the rope when you fold it in half.
Working end: The end the top has in their hand making a knot – usually the end with the bight.
Running end: The ends the rope that aren't being used for the knot – often because they seem to "run away" and get tangled.
Standing end/line: Especially in suspension, a rope that has been tied off and is secured in place.
Natural fiber: Rope made out of organic materials such as hemp or jute grass, cotton, animal hair, coconut, etc.
Artificial fiber: Rope made out of some kind of non-organic material such as nylon, "MFP", hempex, etc.
Hard point: A load-bearing point to tie rope or secure carabiners to. These are also "rated" like artificial rope and carabiners.
Suspension: Any kind of rope play involving the bottom's entire body off the ground for any length of time.
Partial Suspension: Rope play with part of the bottom's body supported by the rope – if any part is still on the floor, it is considered "partial".
Floor work: Rope bondage done entirely on the floor without attaching or lifting the body to a hard point.
Rating: The amount of weight a rope can handle (also called "breaking strength"). Organic rope can only have an estimated rating; artificial has a clear "pounds/kilos" rating.
Dynamic/Static: Rope or people in rope that move a lot (dynamic) vs. mostly staying in place (static). This can affect the rating of the rope.
Carabiner/biner: Pronounced "CARE-uh-bean-er", this is a sturdy metal clip used for climbing, rated like rope. Do NOT use unrated carabiners.
Ring: A metal ring, originally used by sailors to hold rigging, used to easily manage ropes and carabiners in suspension.
Hemp: A strong, fairly heavy and durable natural fiber rope.
Jute: A lighter, less-durable natural fiber rope.
Coconut & Sisal: Two rough-fiber natural ropes not usually used in suspension but more for "torture rope" (aka semenawa)
MFP: Multi-Filament Polypropylene rope, similar to nylon but usually woven, not twisted.
Hempex: A specific brand of artificial rope that is similar in feel to hemp but can be rated and is also waterproof.
Radial nerve: A nerve that goes around the arm from the upper bicep down to the wrist, easily injured by some ties.
Scalenes: a set of muscles along the neck and upper chest that, if tense, can affect the ability to maintain some ties.
Rope Styles & Ties:
Bottom/bunny/model: The person being tied. Both terms for tier/tiee are very much personal preference, so ask.
Subspace/Topspace: The experience of being totally engaged in the tie, similar to the "flow state" of athletes.
Larkshead/Friction/Munter hitch/bowline: Common knots used in various forms of rope bondage.
Single-column Tie: A tie meant to go around a "single column" such as the torso, one arm, an ankle, etc.
Double-column Tie: Similar to above, but for two ankle, wrist-to-ankle, etc.
Box Tie: A tie usually done around the upper body with the arms folded.
Waist Harness: Some kind of tie around the lower abdomen and/or hips.
Crotch Tie: A tie usually done around the hips but specifically incorporating the genitalia.
Self-Tie/Self-Suspension: Rope that a person ties around their own body, either for suspension or bondage or both.
CBT/CBB: "Cock and Ball Torture" and "Cock and Ball Bondage", using rope on male genitals for sensation.
Reverse-Prayer: Hands held vertically palm-to-palm behind the back.
Strappado: Arms tied behind the back and elevated (a kind of partial suspension).
Hogtie: Tying with hands to ankles.
Damsel-in-Distress/DiD: Rope bondage in the style of Bettie Page/Irving Klaw and the "Perils of Gwendolyn" comics of the mid-20th century.
Western Fusion: A style of tying inspired by Damsel-in-Distress and modern climbing and nautical rope techniques, especially popularized by the Danarama, Jay Wiseman, and Erin Houdini among others.
Shibari: Japanese term meaning "to tie", often used to refer to the entire subject of rope bondage from that country.
Kinbaku: Another term for Japanese bondage often implying a more artistic intent.
Nawashi and Bakushi: Terms denoting mastery of rope to the level of artistry.
Modelo/m-jo: Two of many Japanese terms for rope bottom.
Nodome: "Stopper-knot", similar to "Munter hitch/friction" above.
Takate-Kote/TK: A box-tie with the hands high in the back.
Gote: A term for Japanese box-ties in general.
Futumomo Shibari: A tight tie around a bent leg.
Ichinawa: Literally "One Rope", a Western adoption of a term for using a single line to elicit a wide variety of sensations.
Semenawa: Torture rope – ties designed to elicit consensual pain for the bottom.
Aftercare: Anything an individual needs to return to "normal" after a rope scene. Examples are: water, cuddles, affirmation, chocolate, more rope.
This is by no means a complete list—there are many other terms. Did we miss one you think is especially important? Let us know in the comments.
Save