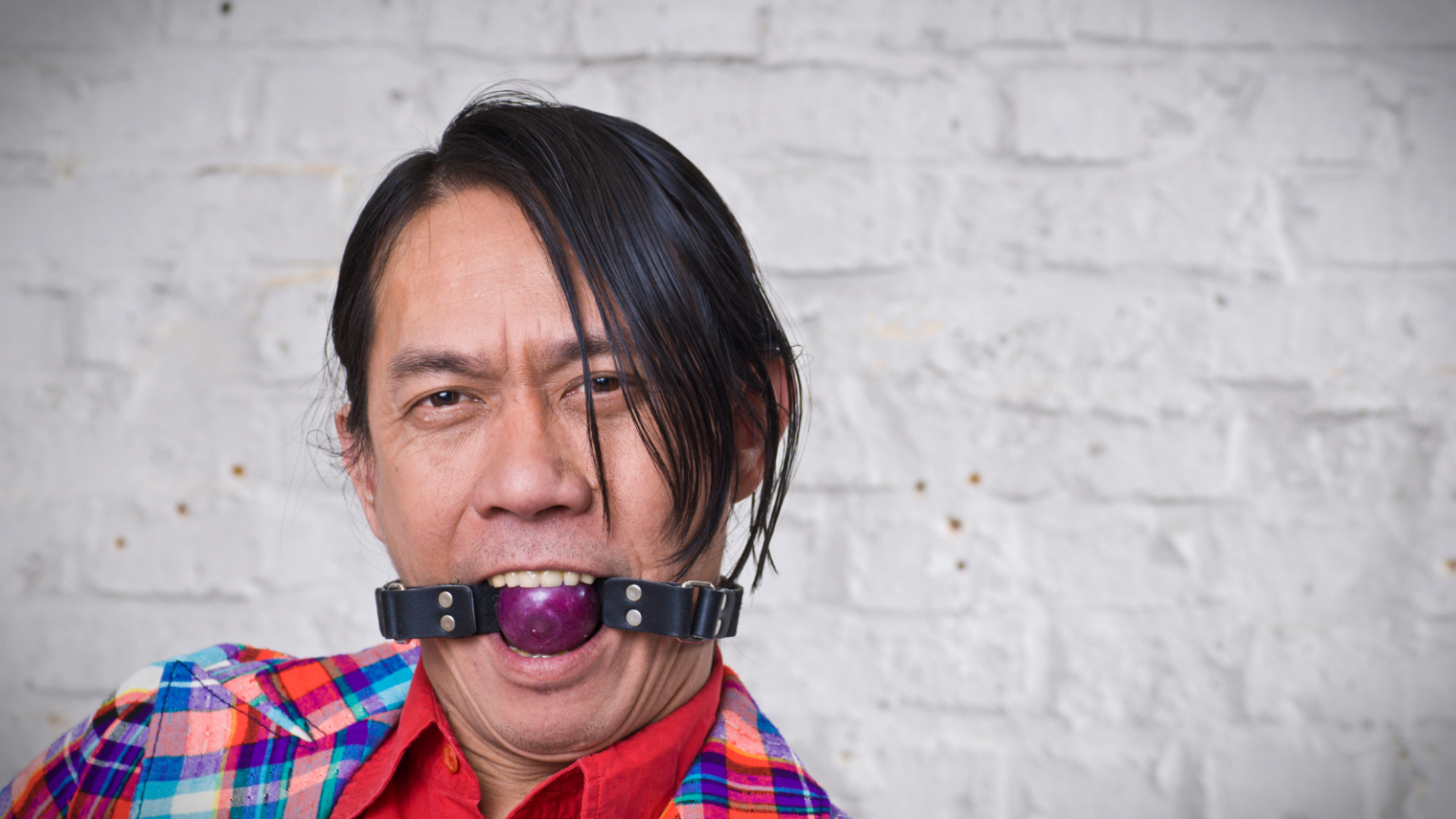 One of the interesting contradictions of kink is that while the image of the female dominant is absolutely iconic, the reality of the male submissive is often overlooked or avoided. We have no problems with characters showing the supreme feminine: Angelina Jolie in Mr. & Mrs. Smith, for example, or recurring characters on episodes of popular series like Law & Order. However, you rarely see the portrayal of the submissive masculine role, except in brief dehumanized snippets such as the "gimp" in Pulp Fiction.
This wouldn't normally be a problem – it's only fiction, after all – except that it fails to give any kind of direct role model or archetype for the real flesh-and-blood men who want to submit to a dominant female. It's a tremendously unfair gender inequality: while it's tacitly accepted (or even encouraged) for a man to have a mistress who is younger or less powerful (such as portrayed in the highly successful series "House of Cards") it's practically shameful for a man to have a Mistress – especially for real. Professional dommes can reap the benefits of this kind of aura of secrecy, but at a certain point it becomes a barrier to the couple who wants to enjoy a power exchange that runs counter to society's status quo.
Luckily, teachers such as Princess Kali have many videos as well as writings that help get you through the social barriers to that place where submission can be seen not as a weakness but as a strength. There is, after all, a difference between being "conquered" and "surrendering." When you surrender, you are voluntarily giving up your power—whether that's physical, monetary, or (even more dangerous) emotional—of your own free will.
As Princess Kali describes it, this can be wonderfully intimate, but it's also scary because it goes against the things that men in western culture are taught they can do. It takes a lot of work to turn your brain around to the idea that being vulnerable is not actually a sign of weakness for either the dominant or the submissive. Instead, as Ava Amnesia, a pro-submissive, can tell you, it is only a part of the whole spectrum of submission. Admittedly, it can be much more scary than any whip or paddle—for both sides of the relationship.
However, Mollena is quick to point out that it is that very vulnerability that both draws the dominant towards the submissive and also helps the submissive trust the dominant. This is true regardless of gender, and Mollena has a lot more to say about finding the strength in submission in her own video series. By recognizing that there is strength in submission, a man can still feel that he is maintaining both his masculine identity (which often includes the idea of being "strong") and still surrender his will to the dominance of a female.
There are many archetypes of that kind of submissive strength—soldiers, butlers, law enforcement dramas show women in positions of power with men who submit to their direction. What if the male wants to go further, though? If a man wants to step outside of the masculine identity and explore either a more infantile or a feminine role, it can be even harder to get past the cultural blocks.
Mistress Simone of the Studio Chicago covers a wide range of dominant female archetypes in her two-part series, and it highlights the many roles that a female power icon can take over a man. Teacher-student, Mistress, Goddess, Cuckoldress, even sadistic Babysitter or Girlfriend can all complement a man stepping outside of typical societal roles. Simone also has tips for the newbie dominant, because handling someone in that kind of submission takes skill and practice that doesn't necessarily come naturally.
What is essential, as in most kink, is that there be a lot of honest communication and trust between the two parties. The man needs to know that he is safe to explore this role. As Graydancer says in the vulnerability round-table, one of the fears of opening up and showing "weakness" is that the partner might think less of you even outside of the kink. That is equally if not more true for male submissives. On the other side, the female dominant needs to step into her powerful role and really exercise it, which can be uncomfortable at first. Experienced dominants such as Princess Kali and Mistress Simone are quick to explain not only how to make it work but also why it can feel so good.
If the submissive male/dominant female relationship is the one that resonates with your kinky self, there is no reason not to explore it. Society does not get to dictate your sex life, and the strongest choice that either a man or woman can make is to be true to their authentic selves and explore it with gusto.
Save