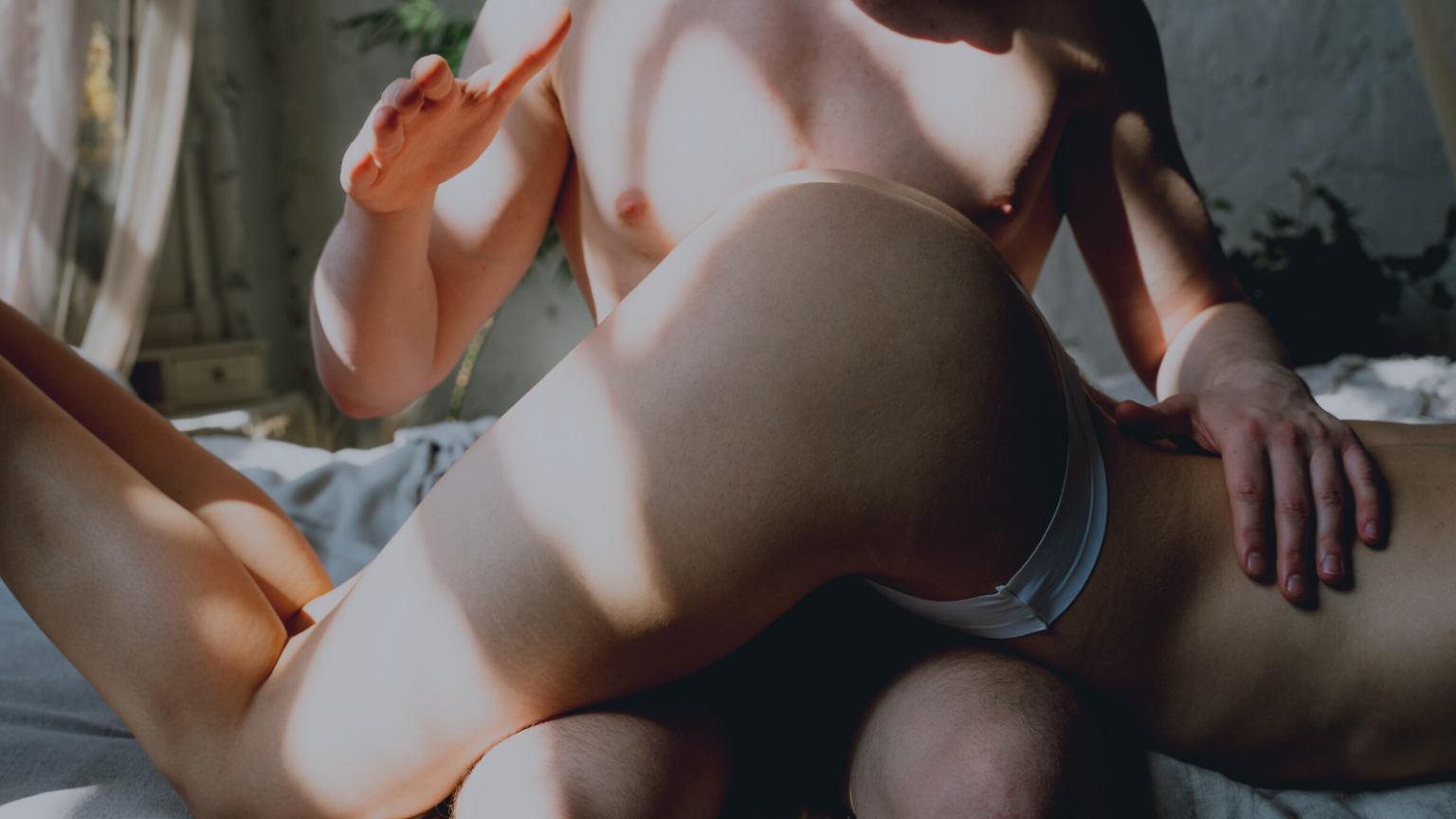 Spanking has long been one of the most popular kinks in the BDSM communities. While the action of spanking is simple in and of itself, the erotic spanking varies wildly and can range from pleasant sensation play to a harsh punishment. More so, spanking manages to offer a broad spectrum of sensations without requiring players to purchase expensive equipment or subject themselves to a long, challenging learning curve typically associated with picking up a new skill. Its simplicity makes spanking an ideal entry point into the world of kink, yet leaves practitioners plenty of room to grow.
Why is spanking such a turn-on for so many? The answer may surprise you: the butt is an erogenous zone. The pelvic muscles in the human body help control posture, movement, and comfort, but tension in those muscles often manifests as tightness in our butts. This chronic tension needs to be released periodically and spanking can act as an effective form of massage. Each time the butt is struck, a ripple of motion pulses through the muscle and resonates off the bones. This action stimulates the genitals, encourages blood flow, and activates the nerve endings—often leading to sexual arousal and a sense of relaxation. Now you know spanking is not only fun, but it does the body good!
Incorporating spanking into your sexy time can be as simple as playfully smacking your partner's ass as they stroll by. Playful taps and smacks can be excellent foreplay, especially when combined with contrasting gentle strokes or cuddles. A jovial pat on the rear is a gentle nudge to let your partner know you just can't wait to get your hands on them. But you don't have to stop there! Once you're in the bedroom, spanking can easily be introduced into sex during the main event or as a warm-up activity.
Not sure where to start? Try focusing on soft, sensual spanking. Many couples enjoy the intimacy and arousal a sexy over-the-knee (OTK) spanking can deliver, heightening the anticipation of what's to come. Sit on the bed or in a firm, stable chair and draw your partner's body over your lap. Once they're comfortably positioned start with slow, steady taps using the cupped palm of your hand. As you get more comfortable, try ramping things up, varying the rhythm, or adding in toys. You can even pause occasionally to massage the ass and give your partner (and your hands) a break. And don't forget to try different positions to find what works best for you. Viola! You've just had a spanking scene.
Soft and sensual not your thing? There's no need to worry, spanking can be harsh and challenging as well, as shown in our Heavy-Handed Spanking video. If you're craving a little more pain and sting with your swing, perhaps it's time to up the ante. Increasing the frequency and force of the blows may be enough for many, especially if paired with a stressful body position. However, if you're still not getting what you want out of the spanking, try adding in toys. Several excellent (and traditional) spanking implements can probably be found lying around your house. Check out the kitchen for wooden spoons, spatulas, or small cutting boards that can be used as paddles. The hairbrush on your nightstand or bathroom counter can help put a little color on those cheeks. You can even pull a book or two off the shelves in the office and grab the ruler off your desk. Using tools can often allow the spanking to go on longer and harder with less fatigue to the spanker's hands, giving the spankee plenty of time to achieve the lovely tenderness they desire.
Looking to kick your spanking up even more? Consider combining spanking with other kinks. Spanking pairs particularly well with D/s infused role play. Perhaps it's time for the strict teacher to disciple that naughty schoolboy, the boss to show the wayward secretary who's really in charge, or the spiritual leader to administer a few lashes to keep the flock on the straight and narrow. Creating a story around the spanking can heighten the arousal by playing on already emotionally-charged archetypes and scenarios, allowing you to get lost in the world you've created and take time to enjoy the ride.
While there are a plethora of ways to enjoying spanking, not all of them will work for you. If you're prepared to switch it up and experiment, you're much more likely to find the rhythms, force, implements, and positions that make up your ideal spanking scenario. Start simple and build as you go.
Still not sure where to start? Take a moment to check out Scotty's series on sensual spanking for an excellent exploration of sensual spanking and some of the reasons people enjoy it, along with tips and tricks galore to get you started.
Save